After last month's talk about Summer Pale Ales, this month brings the next set of the Beers of Summer: Wheat Ales
As the mercury continues to rise and afternoon showers make walking feel like swimming, the beers of winter and spring aren't always as refreshing as they are in their own season.  Enter the beers of summer – the light, sessionable, and refreshing thirst-quenchers.  These are the beers that are at home anywhere from off-road to off-shore and cooking out to staying in, and they will be here for you throughout the summer.
Wheat beers come from many different origins – from Belgium to Germany and reinvigorated by American brewers – the end results are some of the best beers for interrupting the summer heat.  German-inspired hefeweizens, Belgian-inspired witbiers, and New World wheat ales all share the common origin in grains of wheat.  These beers
They may come from many sources, but their light body and thirst-quenching nature along with a lower alcohol content help make these some of summer's perfect beers.
In the spirit of Beers of Summer: Wheat Ales, here are a few inspired wheat ales to check out this summer: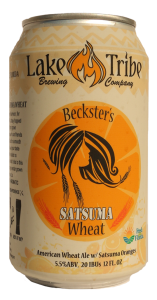 Lake Tribe Brewing Beckster's Satsuma Wheat (5.5% ABV) Brewed in Tallahassee, this Fresh From Florida® beer is jam-packed with citrus flavor courtesy of Florida-grown Satsuma oranges.  This light-bodied wheat ale is the perfect company for a light salad or a sweet contrast to spicy chicken wings.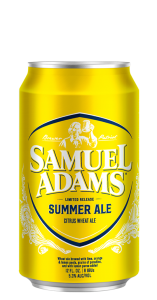 Samuel Adams Summer Ale (5.3% ABV) No beer quite matches the heat of summer like Samuel Adams' classic Summer Ale.  Golden and hazy, Sam Summer is the perfect company to a great sunset, grilled chicken, or a slice of key lime pie.  No matter what's cooking and where the party is, this wheat ale can go the distance all summer long.
Infinite Ale Works Raspberry Witfinite White Ale (5.5% ABV) Brewed in Ocala, Infinite Ale Works Raspberry Witfinite White Ale is the result of attention to detail and love of the Belgian brewing tradition and a Florida-Man-sized helping of raspberries.  The tartness of raspberries is the perfect accompaniment to the light and citrusy base and adds another layer to the parfait of flavor.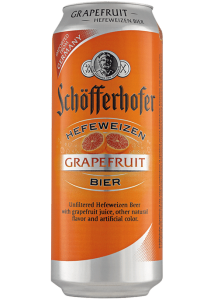 Schofferhoffer Grapefruit (2.5% ABV) Born from the European tradition of enjoying a beer and fruit-juice combination after a long bike ride or run, Schofferhoffer's Grapefruit Hefeweizen is 50% wheat ale and 50% grapefruit juice with a low alcohol content to go the distance.  Try one after a long ride or a lawn-mowing to see just how refreshing this combination can be.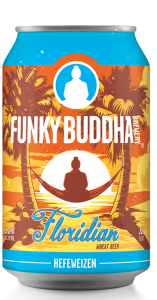 Funky Buddha Floridian Hefeweizen (5.2% ABV) Created by Floridians for Floridians, Funky Buddha Brewery's Floridian Hefeweizen loves to go anywhere Floridians want to take it.  The beer pours a hazy yellow color and an aroma of bananas, light citrus, and cloves.  Floridian can match flavors with grilled shrimp, onion rings, or event light desserts.  From deep-sea fishing trips to lazy trolling down rivers and streams, Floridian is at its best when the sun is at its worst.
Interested in finding more beers to beat the heat this summer?  Hop over to our Beer Finder to search for an old standby or a new favorite beer!