Beers of Summer: Pale Ales
As the mercury continues to rise and afternoon showers make walking feel like swimming, the beers of winter and spring aren't always as refreshing as they are in their own season.  Enter the beers of summer – the light, sessionable, and refreshing thirst-quenchers.  These are the beers that are at home anywhere from a bonfire to a cookout to a pool party, and they will be here for you throughout the summer.
While India Pale Ales (IPAs) are currently the hottest style in craft beer, their older and wiser cousins – the pale ales – are ready and waiting for their turn in the beer cooler this summer.  American pale ales are one of the oldest styles in craft beer and though they are inspired by British pale ales, American brewers love to put their own spin on the style.
The original American pale ale, Sierra Nevada Pale Ale, was brewed in the 1980s and slowly grew in popularity until it became distributed nationwide and brewed on both coasts.  Americans' fascination and love of these hoppy and relatively low-alcohol beers continues today.  Combined with their history and low-alcohol quality, their thirst-quenching nature helps make these some of summer's perfect beers.
Here are a few inspired summer pale ales to check out this season: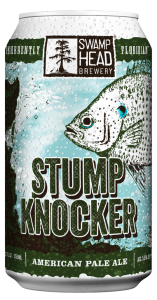 Swamp Head Brewery Stumpknocker Pale Ale (5.6% ABV)- This summer pale ale is made by fishermen with the outdoors in mind!  Named for a little fish with a big attitude, Stumpknocker packs the hop aroma and flavor of a huge hoppy beer miniaturized into a pale ale.  Light in body and big on taste, this easy-drinking pale ale is a regular resident of boat coolers everywhere.  Knock one back and see for yourself!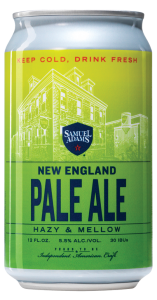 Samuel Adams New England Pale Ale (5.5% ABV)- Bringing the hoppy flavor to any cookout!  The Boston Beer Company debuted their New England IPA in 2018 and 2019 sees the release of IPA's little brother – New England Pale Ale. Bursting through the can with juicy hop flavors of mangoes and peaches, New England Pale Ale brings new layers to any summertime table. If hoppy beers aren't your favorite, check out this style of beer since hop aroma and flavor are more on the side of "juicy" than "bitter."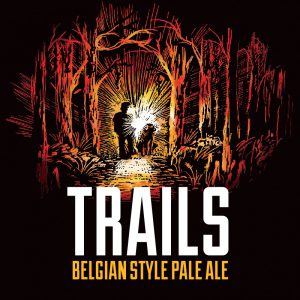 Infinite Ale Works Trails Pale Ale (4.8% ABV)- The best of old-world tradition and new-world innovation!  The same yeast that makes Infinite Ale Works West Floridian Quadruple is used to make Trails Pale Ale giving the beer the fruity aroma and flavor that Belgian ales are known for. The brewery calls the beer "an easy drinking and refreshingly hoppy fusion of American hops with a distinctive Belgian yeast character."  We call it a great twist on a refreshing pale ale with some of the great fruity flavors that make Belgian beer so interesting.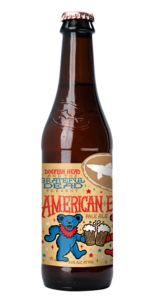 Dogfish Head American Beauty Pale Ale (6.5% ABV)- Made for music-lovers by Dogfish Head Craft Brewery in collaboration with the Grateful Dead and their fans everywhere! American Beauty, a pale ale inspired by the Grateful Dead, captures the spirit of the band's 30 years of touring and recording.  The beer is made with granola (an ingredient selected by fans of the band), wildflower honey, and all American hops. Check out this sweet beauty of an American pale ale today!
Check out our BEER FINDER page to see where any of these summer pale ales can be found! No matter what beer you choose to enjoy, please enjoy responsibly.  Cheers!