The Ross family got into brewing and made Lake Tribe Brewing a place to extend their passion for beer to their local community.  Now thatLake Tribe Brewing is two and a half years old, Jesse Ross reflects on the brewery, the beers, and what's in store for this local Tallahassee craft brewery.
"My family are beer people," says Jesse Ross, Lake Tribe Brewing Company's head brewer.  "There are wine people, spirits people, but we were always beer people."  Any time the family went on a vacation, Jesse recalls that they would always try to find the local breweries and pay a visit.  While sojourning at one such brewery far from home, a thought crossed Jesse's mind that he mused about out loud.  "My brothers and I thought 'why not us?'" Jesse recalls.   "That started us down this path.  It's been a long, slow process to get where we are today."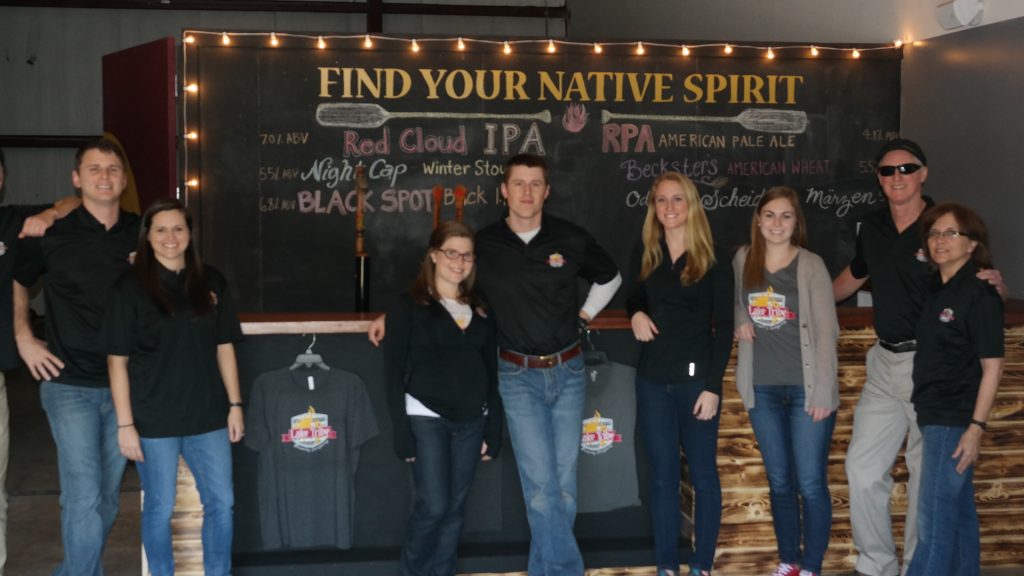 At its root, Lake Tribe Brewing Company is founded on the experiences of community that Jesse and his brother have found in the Tallahassee area.  "The name 'Lake Tribe' comes from the YMCA Indian Guides," says Jesse.  "It's like Boy Scouts, and it has a native American theme, and that's what my dad put my brothers and me into.  That 'tribe' was called Lake Tribe, and we had a very tight-knit group, so even after we graduated from the program, we still get together and go kayaking, canoeing, and camping, so it felt like an apt name for the brewery to pay homage to that group."  From that basis in their shared experience came the brewery's tagline: "Find your native spirit."
When the Rosses began building the brewery in a cozy warehouse space off of Tharpe Street in Tallahassee, Lake Tribe Brewing sought to get their beer into bars and restaurants, while starting off with a relatively small brewing system.
"Right at about 1.5 years ago is when we opened up the tasting room," Jesse recalls.  "That has been a growth and learning experience.  The year before that, we were running on our pilot system, which made about a keg of beer every time we brewed.  At that point, we were about getting beer out the door to a local bar or restaurant doing a 'release party' every time we made a batch of beer.  That beer would usually last less than a week, so then we would be back at it."
The brewery started distributing with Cone Distributing almost immediately upon opening its doors.  The brewery's focus was getting beer into the community and giving local beer enthusiasts a chance to try their beers and to give feedback on the beers as well.  "Any time we did a release," remembers Jesse, "we would have to save up beers because they would all be going out the door so quickly, so we'd save up beer and do a quarterly release at the brewery to make it so people could come, taste what we made, and talk to us."  Cone Distributing continues to distribute Lake Tribe Brewing's beers in their 22-county footprint, and Lake Tribe has recently been named to the list of select beers available at Florida State University's "cruising kitchen," a mobile truck that is a tailgate party on wheels.
All of these achievements have come after working long hours at the brewery, but surprisingly none of the Ross family are working full-time at the brewery.  Jesse says that he could see becoming a full-time employee, but only when the brewery needs him to be.  "I could see that happening," he muses.  "But we are of the 'see where this takes us' mentality.  That doesn't mean we're not taking it seriously, but I think that we've got a pretty good operation going, at the same time, it's not a make-or-break situation, it's more of a 'many hands make light work' situation."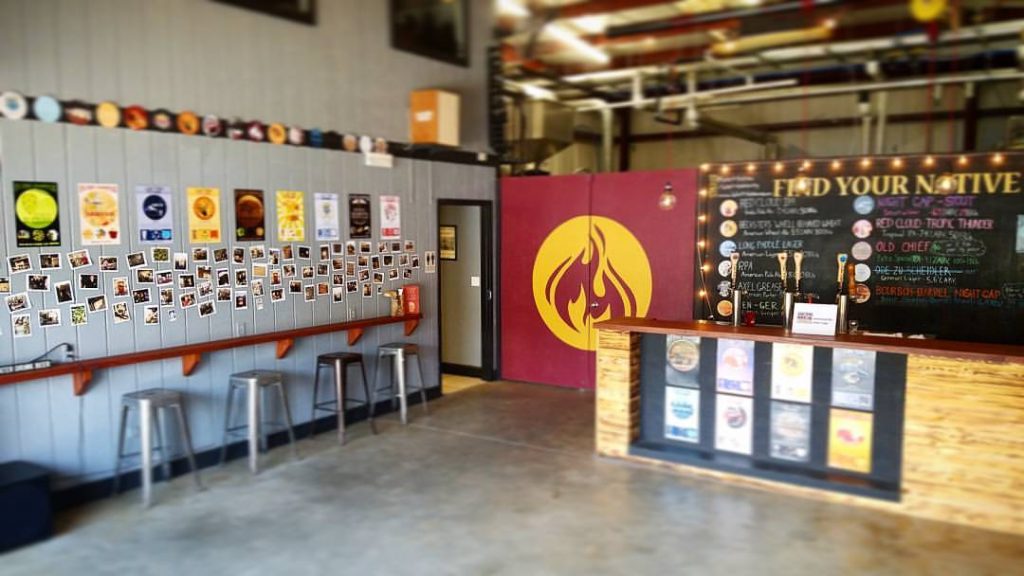 That operation that the Ross family has built has grown Lake Tribe Brewing into a staple brewery in the Tallahassee craft beer scene, and Jesse says that after growing up in Tallahassee, now is a great time to enjoy local beer.  Jesse remembers that "before we opened up, there was only one brewery in town.  I grew up in Tallahassee, there were some brewpubs that opened and closed, but the craft beer scene hadn't taken off at that point.  The beer was never at the level it is now in the market."  The elevation of Tallahasee craft beer is a great thing, says Jesse, and  "part of what we do is making people aware of what craft beer is, and what that scene and vibe are.." and follows that up with the admission that "we don't take our selves too seriously."
While the brewery and staff may not take themselves too seriously, they pride themselves on taking the beer seriously.  Jesse talks optimistically about the future and Lake Tribe Brewing's current lineup of beers.  "We recently added two 20 barrel fermenters – they have an updated design so that it's easier to dry-hop the beer, and we can make IPAs a little more easily."  IPA fans tend to favor Lake Tribe's IPA for its citrus, pine, and earth character mixed with some spicy rye.  "Our best-selling beer is Red Cloud IPA, although Long Paddle Lager gives it a run for its money.  Some of our beers have a cult following, but they're not for everyone like our Old Chief Extra Special IPA or our Beckster's Satsuma Wheat has become very popular lately.  The weather probably helps with [Satsuma Wheat], though."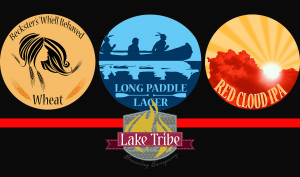 From day one, Lake Tribe Brewing's Long Paddle Lager has been a fan favorite.  While many craft breweries opt to begin their beer list by only brewing ales (since ales can finish fermenting more quickly than lagers), Jesse opted to have a lager on tap from the beginning of the business.  Jesse has a reason for this, and it is not just because he enjoys the style.  While it just so happens that "not very many brewers are doing craft lagers," Jesse states, he believes that "Lagers are good beers, too. [Long Paddle Lager] isn't too high in ABV."  In addition, "we hit both IPA and lager with two dry-hop additions, so the lager isn't much longer in the tanks than our other beers."  Tallahassee responded well to this craft-brewed lager and this well-hopped ale, since these two are also Lake Tribe Brewing's most popular beers.
In addition to the core lineup, Beckster's Satsuma Wheat has become a popular treatment of a staple Lake Tribe beer, Beckster's Wh'ell Behaved Wheat Ale.  This beer gave the brewery the chance to connect with the community by using oranges from local farms in making the beer. "We got in touch with some local farmers with Satsuma orchards, and did an experiment.  The beer has been pretty successful.  The goal is to use local fruit, and stick with satsuma – it's a more cold-tolerant citrus, apparently."  Jesse says unabashedly, "I gotta tell you that it's some of the best orange juice I've ever had."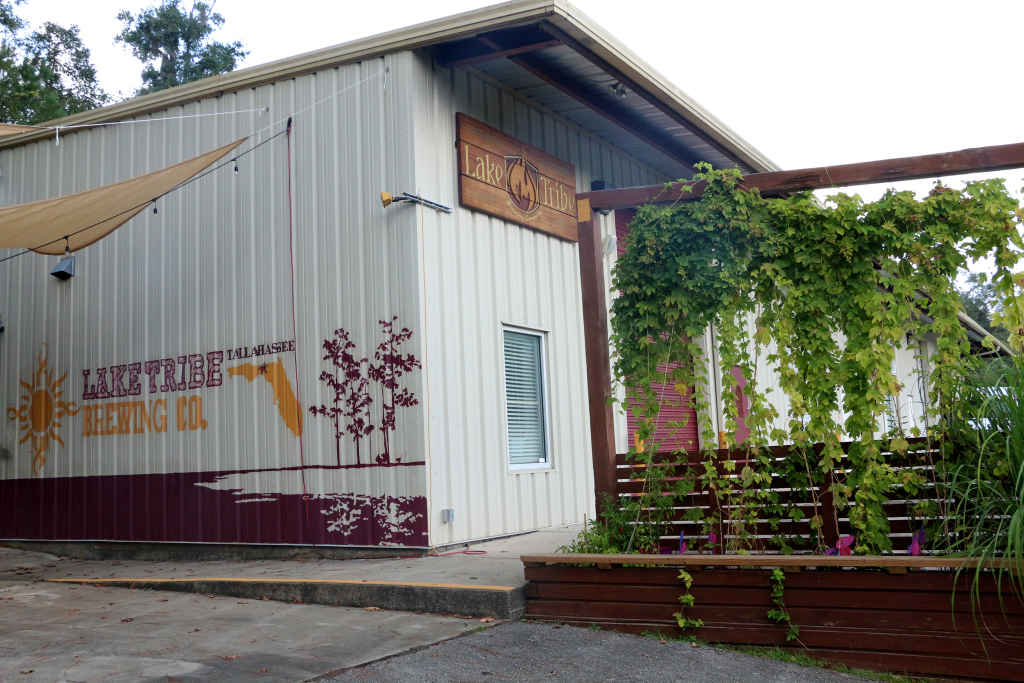 As for the place to get Lake Tribe Brewing's brews – the tasting room – it is currently open on Fridays and Saturdays.  Jesse says although expanded hours are being considered, the brewery has a goal for the tasting room.  "We are looking at expanding those hours, but ultimately we don't want to treat the tasting room like a bar – we would prefer most of the beer to be sold at local bars and restaurants.  At the same time, we're not going to ignore the rise in popularity of tasting rooms.  We get to see regulars returning and new faces, and it's always interesting to see how they found out about us."  At the same time, the popularity of the brewery is going to force some decisions.  "We're getting to the point where we are hitting our capacity.  We want to start canning maybe as early as the end of 2017.  We're taking a serious look at that, but we don't want to get into it too quickly."   While space can be an issue, Jesse says that decisions about expansion and new equipment are considered carefully, if they are needed.  For the issue of space, "we'll just keep pushing down the length of the warehouse. Our landlord is excited to have us expand down the warehouse.  We've got that all set up with our buildout design, it's just a matter of time until we get to that point."  How long until Lake Tribe gets to "that point"?  Jesse says he isn't going to guess anymore, except to assert that the brewery's greatest goal is always quality.  "We don't want to get too big because we want to keep quality as our focus." 
Still, Lake Tribe Brewing has come a long way in a short period of time, and it has taken a lot of sweat equity to get here.  Jesse says that all of that work makes him most proud in building the reputation as a Tallahassee craft brewer.  "I'm proud that we probably come to mind when people think of Tallahassee breweries," Jesse beams. " Now we come to mind off the top of someone's head whereas just a year ago, most of the people probably didn't know who we were, even though we were running a 20-barrel brewhouse."
Lake Tribe Brewing's beers are available in 22 counties through Cone Distributing and at the brewery's taproom.  Click over to the Beer Finder to find the nearest retail location.