Infinite Ale Works holds the title of being Ocala's first craft brewery. The brewery and its staff celebrated seven years of making beer in the Brick City and have constantly worked to live up to their tagline of "traditionally inspired and infinitely creative."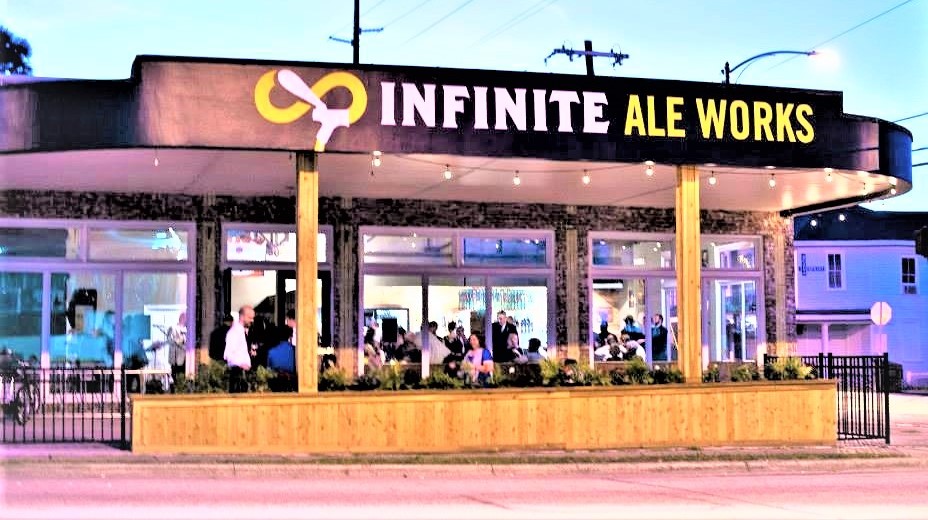 The brewery has been through a few changes and has a number of projects in the hopper. We recently sat down with Infinite Ale Works owner Tom McDonald to learn more about what has been going on with Ocala's first craft brewery. Here are ten things to know about Infinite Ale Works:
Infinite Ale Works is now offering food options in a "test kitchen" format. Tom says that the addition of food options has allowed them to open the brewery tasting room earlier during days when lunch is served (including weekends).
The brewery has hosted their first beer dinner with the kitchen and hopes to do more of these types of events in the future. Infinite's food manager, Aaron, loves to incorporate Infinite's ales into the food, including a Berry Gose jelly that he serves with a brie sandwich on the limited lunch menu.
Infinite Ale Works has several barrel-aged variants of West Floridian and Into the Dark Roast. Tom spoke excitedly about the brewery's various barrels currently housing these two beers, including bourbon, maple syrup, and vanilla extract along with a few surprises.
The brewery is solidifying their seasonal lineup of beers. Tom shared that Infinite is aiming to release a solid rotation of customer favorites this year, and it all started with Fuzzy Peach Gose in the first part of the year, followed by Berry Gose. Those two will be followed by one more beloved seasonal gose (read on!). Then, in the fall, expect Buzzfest Octoberfest and bookend the year with West Floridian Christmas.
The next seasonal beer will be… Infinite Ale Works Watermelon Gose! This one was
"always the favorite gose in the tasting room," according to Tom. The beer will be canned and released soon.
The brewery is hoping to send more limited and special beers into distribution this year, including Shaky Hands New England IPA. As Infinite exercises their creativity, Tom expects to send more limited and one-off beers into distribution.
For the curious – the namesake of Apeiron IPA is the Greek work for "infinite." While the rest of Infinite's lineup is pretty straightforward, people often ask for help understanding this one.
Infinite Ale Works is looking at a new facility locally in Ocala. While many of the details on this announcement remain under wraps, Tom and Kristin did tell us that the brewery is looking for a new space in the Ocala/ Marion County area.
Infinite Ale Works packages beer in both glass and aluminum cans. For the most part, bottles remain the favorite package for higher-gravity brews. Look for Into the Dark Roast and West Floridian to remain in glass bottles, while the brewery's seasonal and limited beers will likely go into cans.
The most-loved and best-selling beer at Infinite remains West Floridian, a Belgian-inspired quadruple with a 9.5% alcohol presence. While this fact is surprising, Tom talked about this in a previous interview. He said, "We heard things like that all the time," Tom remembers. "'A Belgian quad in this area?' people would say.  But this area is no different than anywhere else except that they may not have had the exposure of trying new things.  Give the beer to them and they're like 'Wow. That's what that is?  That's good.'"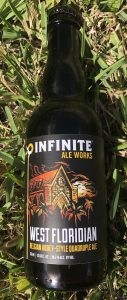 Infinite Ale Works is available on draft and in cans and bottles throughout Team Cone's 22-county distribution footprint. The brewery is located on Magnolia Street, near downtown Ocala.
To locate Infinite Ale Works' beers, visit our Beer Finder today.