Today's Repeal Day marks 84 years since the 21st Amendment became the law of the land and sales of alcohol became legal once more.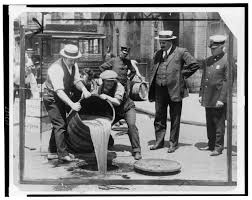 Since the early 1800s, groups of people had been lobbying Congress to pass a law outlawing the sale of alcohol.  By the turn of the century, these groups had become a force in American politics and continued to gain momentum until Congress proposed and passed the Volstead Act on October 19, 1919 over the veto of President Woodrow Wilson.  After the Volstead Act was passed, special agents from the Treasury Department began destroying almost any forms of alcohol they found.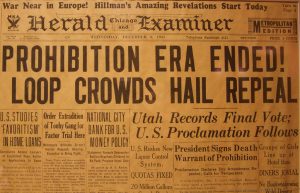 On this day in 1933, Utah became the 36th state in the United States to ratify the 21st Amendment, bringing an end to the era of national Prohibition.  This day became known as Repeal Day, and is celebrated throughout the United States as the day when alcohol was made legal again for the entire country.  President Franklin D. Roosevelt, who had campaigned on the issue of repealing Prohibition, famously said, "I think this would be a good time for a beer."
This Repeal Day, here are a few beers that commemorate the spirit of American entrepreneurship and moxy in fermented form.  Check out one today and see how far American brewers have come since Repeal Day.
21st Amendment Brewery Brew Free! or Die IPA (7.0% ABV): 21st Amendment Brewery was built on the foundations laid down on Repeal Day and Brew Free! or Die IPA is the beer that helped the San Leandro, California brewery get where they are today.  Brew Free! or Die IPA starts with a burst of citrus and piney hop aroma and delivers a mild to moderate malt presence to support all of the hops the brewers laid down in this one.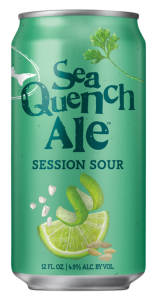 Dogfish Head Brewery SeaQuench Session Sour Ale (4.9% ABV): A recent innovation, Dogfish Head Brewery classifies SeaQuench Ale as a "session sour," which is a great way of saying that is an approachable delight that is for sour lovers and sour skeptics alike!  This beer has been a phenomenon lately, garnering attention for both its purported health benefits and for its thirst-quenching powers.  The beer itself combines the light body of a kolsch-style ale with the salt character of a gose-style ale all the while sharing the tartness of a Berliner weisse.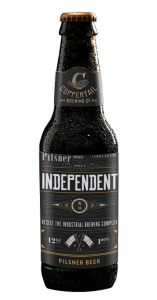 Coppertail Brewing Independent Pilsner (5.5% ABV): Tampa's Coppertail Brewing has branded themselves as staunchly independent, and Independent Pilsner stands in golden testimony to that philosophy.  Independent Pilsner is a light-bodied, yet crisp and hoppy pilsner that has inherited the spirit of Repeal Day by refusing to go quietly into the night.  This beer began its life as one of Coppertail Brewing's limited seasonal releases, until the people spoke out and the brewery responded.  Right around the time that Coppertail Brewing signed an agreement with Team Cone for distribution, Independent Pilsner became a year-round offering.
Veterans United Scout Dog 44 Amber Ale (5.4% ABV): Jacksonville's Veterans United Craft Brewery is a beer-maker that wants to support America's active duty military and their families.  The brewery's Scout Dog 44 Amber Ale is an ale with a tale, a story about a special unit in the U.S. Army that used working dogs to save lives during several of the U.S.'s wars in the twentieth century, most notably the Vietnam War.  This malty champion of an amber ale has a balanced malt sweetness and a light to medium body with a finish that stands out above the pack.
SweetWater Brewing's Hop Hash Easy IPA (4.2%ABV): This hoppy gem of a session IPA was born from SweetWater Brewing's head brewer Nick Nock asking his hop supplier what the company did with all of the hash left over after hops, an essential ingredient in beer, had been turned into pellets for brewing.  SweetWater Brewing then began to experiment with these hops and viola! Hop Hash Easy IPA was engineered for the outdoors, for the rivers and streams that the brewery staff loves so much.
All of these beers, and the innovations that caused them, have been made possible by American craft brewers inventing new recipes and pushing the boundaries of beer, but would not have been possible without Repeal Day and the freedom that the 21st Amendment granted.  Enjoy that freedom today by going to our Beer Finder and celebrating Repeal Day with your next favorite beer.