Beer from one of the nation's most celebrated breweries will now be available, year-round, to beer lovers in Florida. Today, award-winning Maine-based Allagash Brewing Company announced it would once again distribute its beer across Florida beginning in mid-October. Allagash's offerings will be anchored in its flagship beer Allagash White, with an array of formats including draft, 4 packs of 16 ounce cans, 12 packs of 12 ounce cans, and 19.2 ounce cans available throughout the state. River Trip and other specialty beers will follow in the coming months.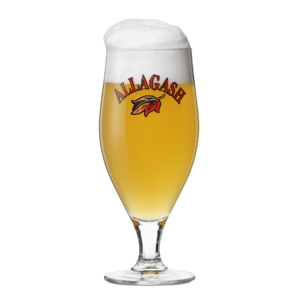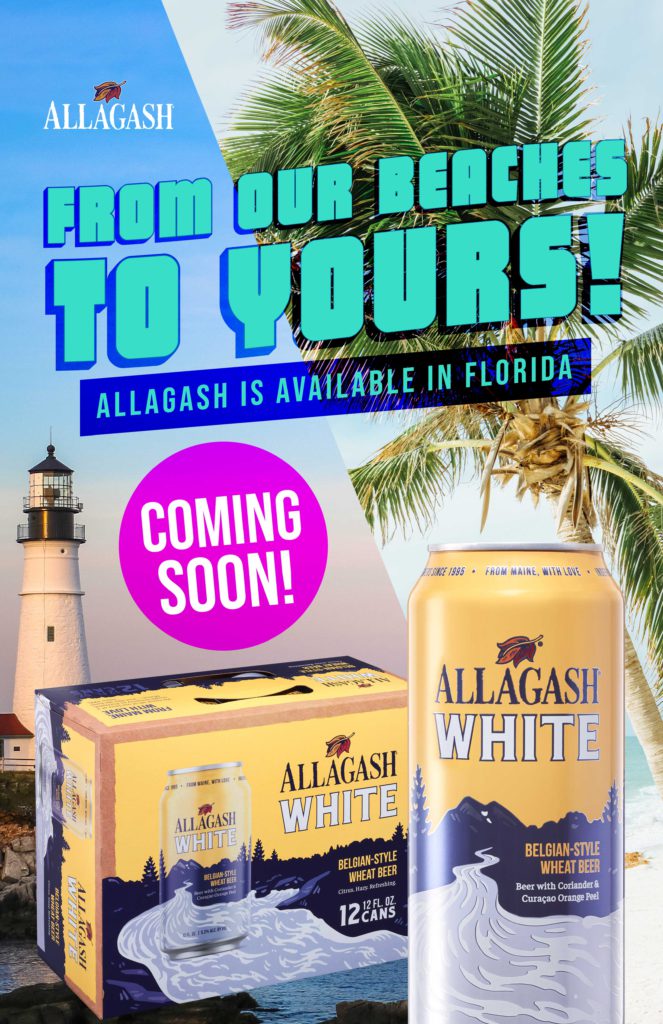 "Since we left Florida nearly a decade ago, our fans there have been constantly asking us to come back," said Rob Tod, founder, Allagash. "We're happy to finally make that happen, bringing my favorite beer, Allagash White, to our friends in Florida."
Heralded as "one of the top 25 most important Craft Beers in America," and "one of the most consistently perfect beers ever brewed on American soil", Allagash White is revered around the world, earning coveted awards and accolades. In 2020, Allagash White took home the gold for Belgian-style witbier in the Great American Beer Festival–the fourth time it received that honor.
Allagash first started distributing in Florida in 2002, but pulled out of the state in 2010 in order to meet demands in other markets. The brewery made a return in May 2020, with a one-time drop throughout the state.
"Florida is the state we get the most requests from fans to return to, and we were able to successfully pilot a test return to the market last year," said Naomi Neville, sales director, Allagash Brewing Company. "We're thrilled to be able to expand in the state and work with our distribution partners to meet the demand there for our beer."
With its expansion to Florida, Allagash now distributes in 19 states plus D.C. To learn more and locate Allagash beer, visit allagash.com.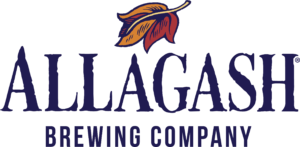 ABOUT ALLAGASH BREWING COMPANY
Allagash Brewing Company is a Certified B Corp founded in Portland, Maine, by Rob Tod—winner of the 2019 James Beard Award for Outstanding Wine, Spirits, or Beer Professional. Since 1995, the brewery has been dedicated to crafting the best Belgian-inspired beers in the world, all while giving back to the community that has supported them along the way. Earning coveted Great American Beer Festival, World Beer Cup, and European Beer Star Awards, Allagash has been deemed one of the best American Breweries of the decade by Paste Magazine and one of the best breweries in America by Gear Patrol. Allagash is available in CA, CT, DC, DE, FL, GA, Chicagoland, MA, MD, ME, NC, NH, NJ, NY, PA, RI, SC, VA, VT, and WI. Learn more on allagash.com and connect with us on our Webby-honored social channels: Instagram, Facebook, and Twitter. From Maine, with love.