While Floridians don't usually have to hunker down for an intense winter like their northern counterparts, the beers of winter still make their annual rounds.  The Sunshine State may still hold its name during the snowy winter months, but with the holidays around the corner there are plenty of chances to enjoy that cold beer with loved ones.
After all, just because Florida doesn't get sleet, snow, and ice doesn't mean that a Floridian will turn down beers next to the fire pit on a chilly night or with friends at your favorite hangout.
Here are a few winter brews to taste against the winds of Florida's cold season: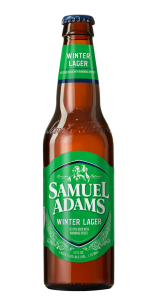 Samuel Adams Winter Lager (5.6% ABV): a classic winter beer, this relatively strong lager blends the sweetness of malted barley with spices synonymous with wintertime like cinnamon, ginger, and orange peel. Like the liquid version of ginger snap cookies, Winter Lager can pull up a chair for dinner or dessert, pairing well with baked brie, a roast turkey, or gingerbread.
Sierra Nevada Celebration Ale (6.8% ABV): First brewed in 1981, Sierra Nevada's Celebration Ale is the perfect gift for those who love hoppy beers – as its hops are picked at the peak of freshness. A massive dose of citrus and pine greets the nose before every sip and lingers around into the beer's finish.  Try this American classic and see for yourself why it continues to stand the test of time.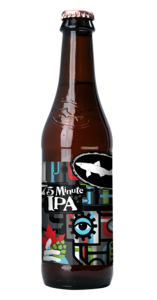 Dogfish Head 75 Minute IPA (7.5% ABV): This crowd-favorite IPA began its life as a draft offering in the Dogfish Head Brewing & Eats in Rehoboth, Delaware. After pubgoers loved it, the beer saw national distribution and has grown each year since it became a regular wintertime offering from Dogfish Head. The beer is an IPA that features the addition of maple syrup and is continually hopped throughout the boil, then dry-hopped for even more hoppy aroma. The liquid speaks for itself – especially among grilled meats or guacamole appetizers.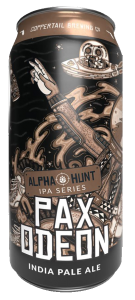 Coppertail Brewing Alpha Hunt Series: Pax Odeon (8.4% ABV): Coppertail Brewing's Alpha Hunt Series is all about exploration both in the story and in the beer. In story, each beer is named for fictional hunters that go in search of the mythical Coppertail monster that the brewery is named for. In reality, the beers are about Coppertail brewer Casey Hughes brewing IPAs to try out new and cutting-edge hop varietals and hop blends in a similar spirit of exploration.  Pax Odeon is a hazy IPA that features a blend of Loral, Sabro, Simcoe, and Mosaic hops that tempt the spirit of adventure all the way around.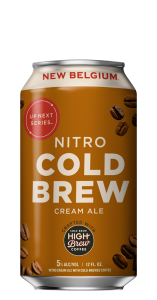 New Belgium Brewing Up Next: Nitro Cold Brew Cream Ale (5.0% ABV): While winter is infamous for its darker beers that have a higher alcohol presence, New Belgium Brewing has crafted one of the lightest brews of the winter, releasing a cream ale with Austin, Texas-based High Brew coffee.  The beer is light in body and infused with coffee that is then canned with nitro for the nitro cold brew experience in a 5% ABV beer.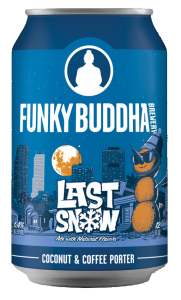 Funky Buddha Brewery Last Snow (6.4% ABV): Funky Buddha Brewery calls Last Snow its "ode to that special time in our home state where the needle dips just south of 75 – even for the briefest of moments."  The beer is layered with tones of coffee, chocolate, and coconut throughout the aroma, flavor, and finish.  Open one today and watch the aroma draw in those around you, or better yet, open one and enjoy it with braised beef or black forest cake.
Whatever beer you decide to celebrate the winter with this year, we hope the season is a happy one for our teammates, families, customers, and communities.