As the sun rises on National Lemonade Day, there have never been more choices and varieties of lemonade than right now. Lemonade has grown up, and its grown-up self can be either a malt-based hard lemonade or a lemonade-themed beer, or even a shandy (beer/ lemonade mix).  Many of the best brewers and drink-makers are pulling out the stops to create unique spins on this classic drink.  In a year where life has given its share of lemons, here are a few unique options to enjoy with National Lemonade Day.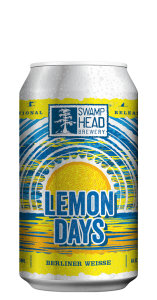 Swamp Head Brewery Lemon Days (5.0% ABV) Gainesville's first craft brewery has come up with another great beer to help with the summer heat. Swamp Head Brewery's Lemon Days Berliner Weisse is technically a beer and not lemonade, but after a can of this light-bodied, somewhat tart treat, what makes a bigger impact is its thirst-quenching and refreshing nature. Call it whatever you'd like, it's possible you'll like another can. Whether it's the pool, the campsite, or the backyard, any day can be a Lemon Day, and that's something to look forward to.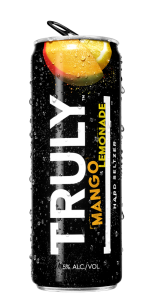 Truly Mango Lemonade (5.0% ABV) When the beverage masters at Truly came out with a lemonade twist on their classic seltzer, they created a unique taste and made seltzer more approachable for everyone. The folks at Truly did not rest on their laurels for too long. They instead found fruit flavors to make Truly Lemonade even better. And rather than making people choose between flavors, Truly put all of these tropical and fruity lemonades together in a variety pack. For Lemonade Day, we would recommend the tropical twist of ripe mango, but don't take our word for it. Dive into a Truly Lemonade Variety pack and discover your new favorite.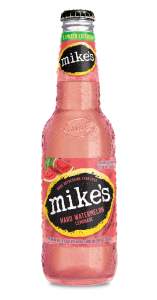 Mike's Hard Watermelon Lemonade (5.0% ABV) A summer treat of hard lemonade from a company who has learned the secrets of lemonade flavors: Mike's. The sweetness of watermelon blended with some of the tartness of classic lemonade yields this pink drink. Only available for a limited time – enjoy one with the summer since neither will last.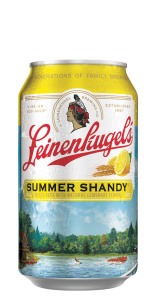 Leinenkugel Summer Shandy (4.2% ABV) Originating with the European tradition of a shandy – half-lemonade and half-beer that would be the perfect end to a long hike or bike ride – Leinenkugel's Summer Shandy can make short work of Florida's summer heat. Originating with a light-bodied wheat beer and then an additional helping of lemonade, after one or two of these treats, they will become a summer favorite.
Crook & Marker Blueberry Hard Lemonade (4.0%ABV) A summer sipper from the folks who boast zero sugar and 80 calories in each can of lemonade. Tart, tangy, and tasty with the addition of even more tart berry flavor – Blueberry Lemonade is a treasure to be found in Crook & Marker's Lemonade Variety Pack.
National Lemonade Day illustrates perfectly just how much lemonade has evolved from a summer drink enjoyed as kids to a more grown-up version suitable for any occasion imaginable. Whichever lemonade you prefer or want to try, click over to our Beer Finder to find your next favorite lemonade today!