What does it take to find my favorite seltzer? Is there a flavor of hard seltzer that you tried once and now cannot find again? Every single brand of seltzer seems to have a variety pack, so how is it possible to keep track of what flavors are in each one?
Look no further. Below, you will find a guide to the world of hard seltzer. If you are looking for a specific flavor, whether it's fruit, spice, or any point between, just search the page for your favorite flavor, and see what comes up. Just bring up your web browser's search function and type in a favorite fruit, flavor, or description. For example, if kiwi is your favorite, search for "kiwi" to find Vizzy Strawberry/ Kiwi and Truly Watermelon/ Kiwi and the variety packs that they come in.
Or if you prefer, you can peruse the page and see what all of these different flavor-makers have to offer.
If you would like to find out the closest store to buy your favorite seltzer, click over to our Beer Finder Page here.
White Claw Variety Pack #1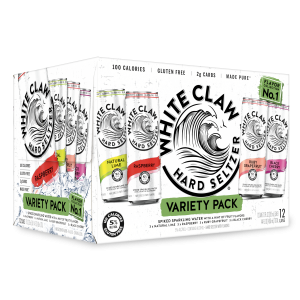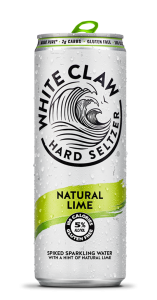 White Claw Natural Lime: The fresh flavor of Natural Lime can't be ignored. Every sip is met with a purely refreshing, zesty citrus aroma and a clean, crisp finish.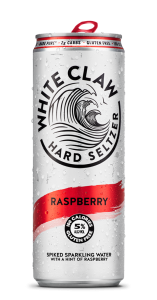 White Claw Raspberry: Where fresh, ripe raspberry flavor meets cold, crisp refreshment. Enjoy the sweet yet tart flavor of White Claw® Hard Seltzer Raspberry today.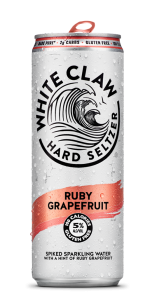 White Claw Ruby Grapefruit: The bright citrus flavor of Ruby Grapefruit is unlike any other. With a hint of freshly cut fruit flavor and satisfying zest of grapefruit, you'll enjoy this smooth tasting beverage in any occasion.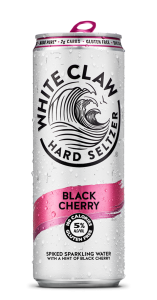 White Claw Black Cherry: Our most popular flavor, Black Cherry seamlessly balances the tartness and sweetness of a ripe summer cherry. It's the perfect introduction to the crisp, refreshing taste of White Claw® Hard Seltzer.
White Claw Variety Pack #2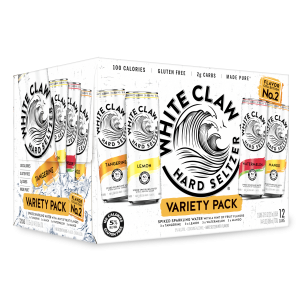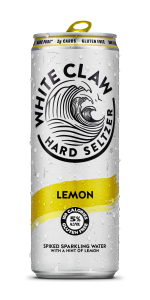 White Claw Lemon: Only select varieties of lemon are carefully handpicked to create this classic. We use cold-pressed zest from our lemons to release our juicy lemon aroma and taste — a fresh twist on your favorite flavor.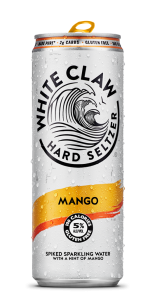 White Claw Mango: Hard seltzer with a twist of fresh Mango flavor. Enjoy pure refreshment with this sweet, summer fruit flavor year-round.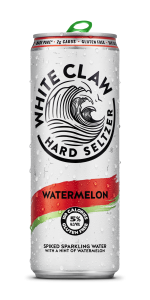 White Claw Watermelon: Delight in the delicate taste of fresh Watermelon. This sweet and refreshing flavor is complemented by the pure refreshment of White Claw® Hard Seltzer.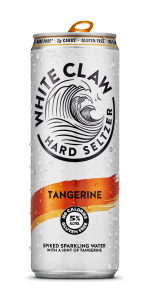 White Claw Tangerine: Experience all the joy of biting into a fresh Tangerine, with a smooth, clean-tasting finish. This citrus flavor is bursting with the fruit's fan-favorite taste and natural sweetness.
Vizzy Variety Pack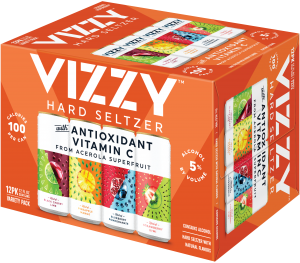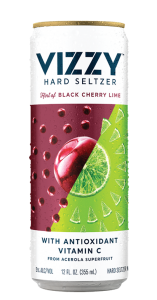 Vizzy Black Cherry/ Lime Hard Seltzer: Do you know that lush, sweet flavor you get from black cherries? Combine it with refreshing natural lime flavor – and enjoy a whole new level of zesty citrus heaven. Your senses are in for a treat with this delicious Vizzy hard seltzer combination.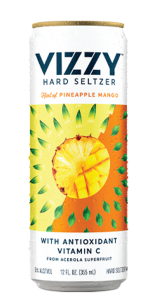 Vizzy Pineapple/ Mango Hard Seltzer: Close your eyes and imagine an exotic tropical paradise. Now open your eyes and let the natural flavor of sweet pineapple and juicy mango from Vizzy hard seltzer transport you to your happy place.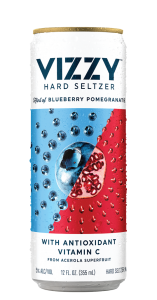 Vizzy Blueberry/ Pomegranate Hard Seltzer: We took the rich, velvety taste of blueberries and paired it with smooth pomegranates to create this mind-blowing natural flavor for Vizzy hard seltzer. Grab one and let your taste buds frolic in this fruity-tangy blend of delicious natural flavors.
Vizzy Strawberry/ Kiwi Hard Seltzer: Say "Oh yeah" to a burst of a combined natural flavor of tropical kiwi and strawberries. Crack open this tasty Vizzy hard seltzer and take your palate for a walk on the juicy side.
Truly Tropical Variety

Truly Passion Fruit Hard Seltzer: Naturally sweet passion fruit with tropical notes of peach, coconut, pineapple & mango in this refreshing seltzer.

Truly Pineapple Hard Seltzer: Tropical in a can, the perfect hard seltzer for sipping in the sun.

Truly Watermelon/ Kiwi Hard Seltzer: Juicy watermelon and tart, candied kiwi notes deliver tropical refreshment in a hard seltzer.

Truly Mango Hard Seltzer: Ripe, juicy mango with hints of coconut and pineapple throughout the flavor of this hard seltzer.
Truly Citrus Variety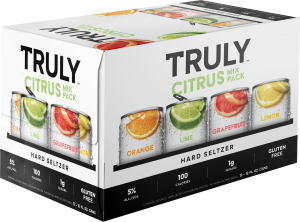 Truly Orange Hard Seltzer: Mellow orange with bright citrus notes throughout the flavor of this hard seltzer.

Truly Lime Hard Seltzer: Delightfully refreshing, crisp & classic lime hard seltzer.

Truly Grapefruit Hard Seltzer: A hard seltzer with bold citrus aroma complemented by grapefruit's perfect tartness.

Truly Lemon Hard Seltzer: Bright, refreshing hard seltzer full of citrus zest.
Truly Lemonade Variety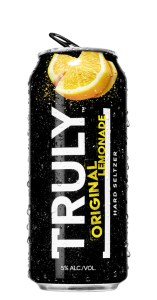 Truly Lemonade Hard Seltzer: Perfectly balanced with the sweetness of real lemonade and the refreshment of seltzer.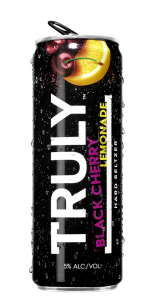 Truly Black Cherry Lemonade Hard Seltzer: Slightly sweet, slightly sour black cherry, and extremely refreshing.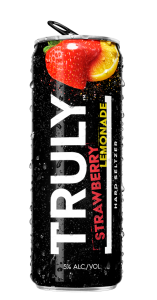 Truly Strawberry Lemonade Hard Seltzer: Bright, juicy strawberry flavor, and sweet lemonade refreshment.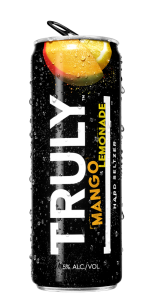 Truly Mango Lemonade Hard Seltzer: A tropical twist of mango mixed with juicy lemonade and refreshing seltzer.
Truly Berry Variety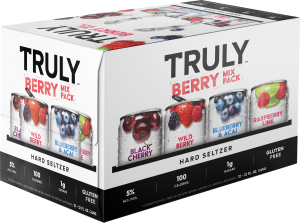 Truly Black Cherry Hard Seltzer: Slightly sweet and full of flavor, made with some of the world's best black cherries from the Pacific Northwest.

Truly Wild Berry Hard Seltzer: Naturally sweet flavors of juicy California strawberries, raspberries & Marion blackberries.

Truly Blueberry Acai Hard Seltzer: Tart blueberries mixed with the sweet berry flavors of Brazilian acai.

Truly Raspberry/ Lime Hard Seltzer: Ripe California raspberries mixed with a refreshing zest of lime.
Corona Seltzer Variety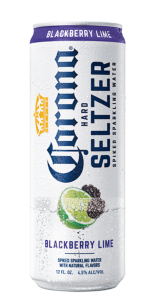 Corona Blackberry/ Lime Hard Seltzer: With a refreshing splash of blackberry and lime and a taste of blue skies in every can, it's another way to find your beach.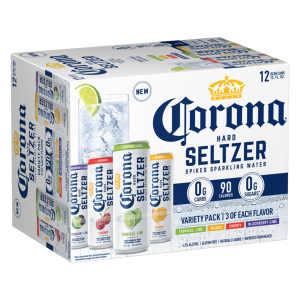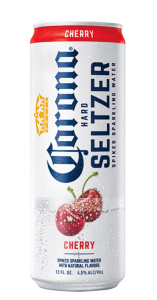 Corona Cherry Hard Seltzer: With just a splash of cherry flavor, this hard seltzer packs a refreshing taste and a warm breeze blowing straight to your beach.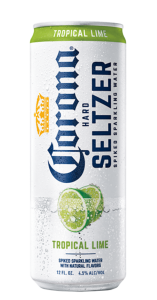 Corona Tropical Lime Hard Seltzer: The same refreshing and tropical vibes with hints of lime resonating throughout like a steel drum band on the beach.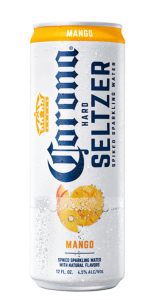 Corona Mango Hard Seltzer: The tropical fruit flavor you'd expect from the official seltzer of your beach. Enjoy a splash of mango in your Corona Hard Seltzer.
Funky Buddha Seltzer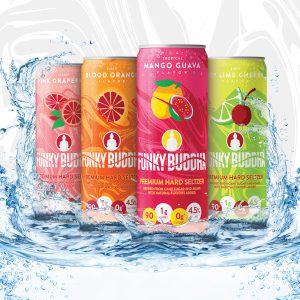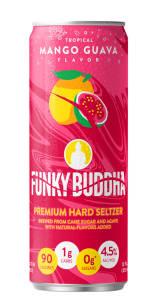 Funky Buddha Mango/ Guava Hard Seltzer: As much a part of Miami as a pink and orange sunset, these two fruits were made to go together. We're just doing as nature intended.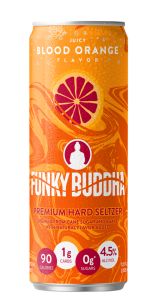 Funky Buddha Blood Orange Hard Seltzer: Our all-natural Juicy Blood Orange is bursting with ripe citrus and a hint of berry-like flavor without the added sweetness.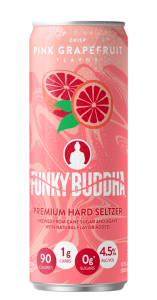 Funky Buddha Pink Grapefruit Hard Seltzer: This Crisp Pink Grapefruit Seltzer balances bracing citrus with a zesty finish that's funkin' refreshing.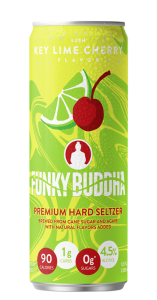 Funky Buddha Key Lime/ Cherry Hard Seltzer: A killer combination of natural black cherry flavor with Florida's best defense against scurvy, the Key lime.
PRESS Hard Seltzer Variety Pack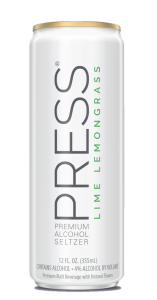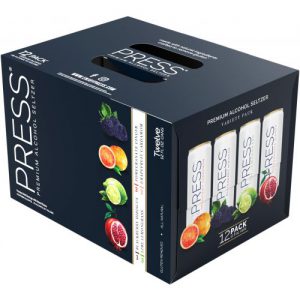 PRESS Hard Seltzer Lime/ Lemongrass: Fresh citrusy lime infused with the delicate herbaceousness of lemongrass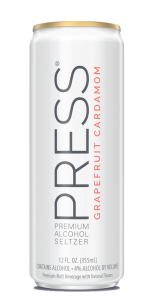 PRESS Hard Seltzer Grapefruit/ Cardamom: Crisp, citrus refreshment with a sophisticated pop of the herbal, woody spice of cardamom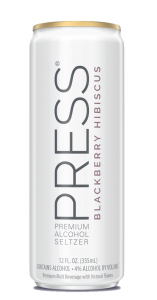 PRESS Hard Seltzer Blackberry/ Hibiscus: Bold flavor of fresh ripe blackberries combined with tangy hibiscus.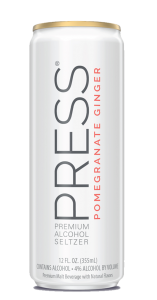 PRESS Hard Seltzer Pomegranate/ Ginger: Succulent taste of sweet-and-tangy pomegranate with a refreshing snap of fresh ginger
Coors Hard Seltzer Variety
Coors Seltzer Mango: This hard seltzer brings juicy tropical notes of freshly sliced, ripe mango. The flavor is crisp and perfectly balanced, with a hint of sweetness that elevates the juicy mango notes.
Coors Seltzer Black Cherry: This hard seltzer brings rich aromas of ripe black cherries, blended with the subtly sweet notes of pie cherries followed by a flavor of juicy cherry sweetness that is delicately balanced to accentuate the bright aromas.
Coors Seltzer Lime: This hard seltzer joins the party with natural citrus aromas of freshly squeezed lime juice, highlighted by bright lemon zest. The flavor contains a hint of sweetness that is delicately balanced by a refreshing hint of crisp citrus tartness.
Coors Seltzer Grapefruit: Hard seltzer with bright citrus aromas of freshly squeezed grapefruit juice with a hint of grapefruit zest. Flavors are crisp and perfectly balanced, with a hint of sweetness that highlights natural grapefruit tartness.