Cone Distributing (Team Cone) is proud to announce that the team is now selling ready-to-drink cocktails from Waterbird Spirits of Charlottesville, Virginia.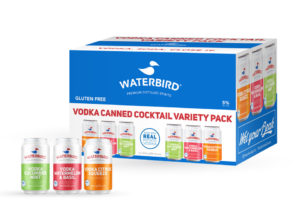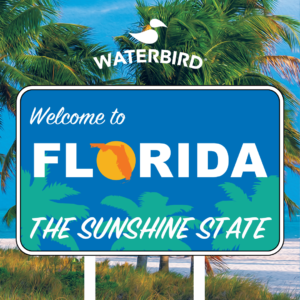 "After tasting Waterbird's spirits-based cocktails from a can, I couldn't wait to have them available for our customers," says cocktail enthusiast and Team Cone Vice President of Sales Charlie Ingrilli. "We are nothing but thrilled to partner with world-class beverage maker Waterbird Spirits and their product will be in the market on May 1st."
"We at Waterbird are thrilled to work with Cone Distributing in Ocala, Tallahassee, and Gainesville," says Wilson Craig, founder of Waterbird Spirits. "Together, we look forward to serving Ocala, Tallahassee, and Gainesville the highest quality canned cocktails made with real, premium distilled spirits! Wet Your Beak with Waterbird and Cone Distributing this May!"
Team Cone will begin distribution of Waterbird Spirits with Ranch Water 12oz cans in a four-pack, and Vodka Variety Six-Pack (containing 12oz cans of Vodka Cucumber & Mint, Vodka Watermelon & Basil, and Vodka Citrus Squeeze). Ask your Team Cone representative for more information about these exciting new vodka- and tequila-based drinks or cruise over to our Beer Finder for more information!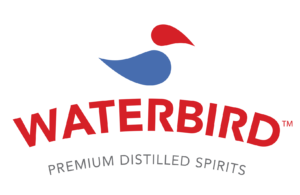 About Waterbird Spirits
Waterbird Spirits was born in Charlottesville, Virginia. 100% family owned and operated, Waterbird makes high quality canned cocktails with real, premium distilled spirits. After successfully testifying in the House and Senate in the Commonwealth of Virginia to allow the manufacture and sale of canned cocktails, the Waterbird Team launched in September 2019.

About Cone Distributing
Founded by Douglas P. Cone, Jr. in 1985, Cone Distributing (Team Cone) began business with selling five brands of beer in four rural counties. Less than two years later, the company began expanding territory and suppliers and has not stopped since, building the largest geographic footprint in the state for a Florida beer distributor. Today Team Cone sells beer from over 40 suppliers in 22 Florida counties from a state-of-the-art facility in Ocala and a facility in Tallahassee. Cone Distributing's goal is to operate a World Class company, distinguishing itself by doing the Right Thing the Right Way All the Time.