It's the most wonderful time of the year, and we are ready to play Santa! We have decided that we would love to spread some holiday cheer with some beer-related gifts for the wonderful people in our area.  We have some awesome beer-related presents to give away.  If you love 'em, then keep 'em!  If the beer lover in your life would like them, then we won't tell if you regift!
Here's how it works…
1. Simply check out our social media channels EACH weekday between now and December 21st for a NEW GIVEAWAY!  That is ONE NEW GIVEAWAY EACH WEEKDAY between now and December 21st.
2. One winner will be chosen at random each weekday starting Monday, December 6th. The winner's name will be drawn by 8am the next weekday morning, to give a full day to each giveaway (ex. day 1 winner will be drawn at 8am on day 2; Friday's winner will be chosen on Monday).  (Exception: final winner will be drawn at 5pm on 12/21.)
3. All entrants will be collated into a number pool and a random number will be drawn for a winner.
4. Winners will be posted and tagged on the giveaway thread via social media and he or she will have 24 hours to get in touch with Team Cone and claim their prize(s).  If 24 hours pass and our message is not returned and/or the winner does not contact Team Cone, then a new winner will be picked and notified.
5. Prizes must be picked up at one of our Cone Distributing office locations either 1551 NW 44th Ave in Ocala or 3214 W. Tharpe Street in Tallahassee on or before December 29th, 2021.
Now for the goodies! See below – the winner's name will be posted next to their prizes as soon as the item is claimed. Check 'em out!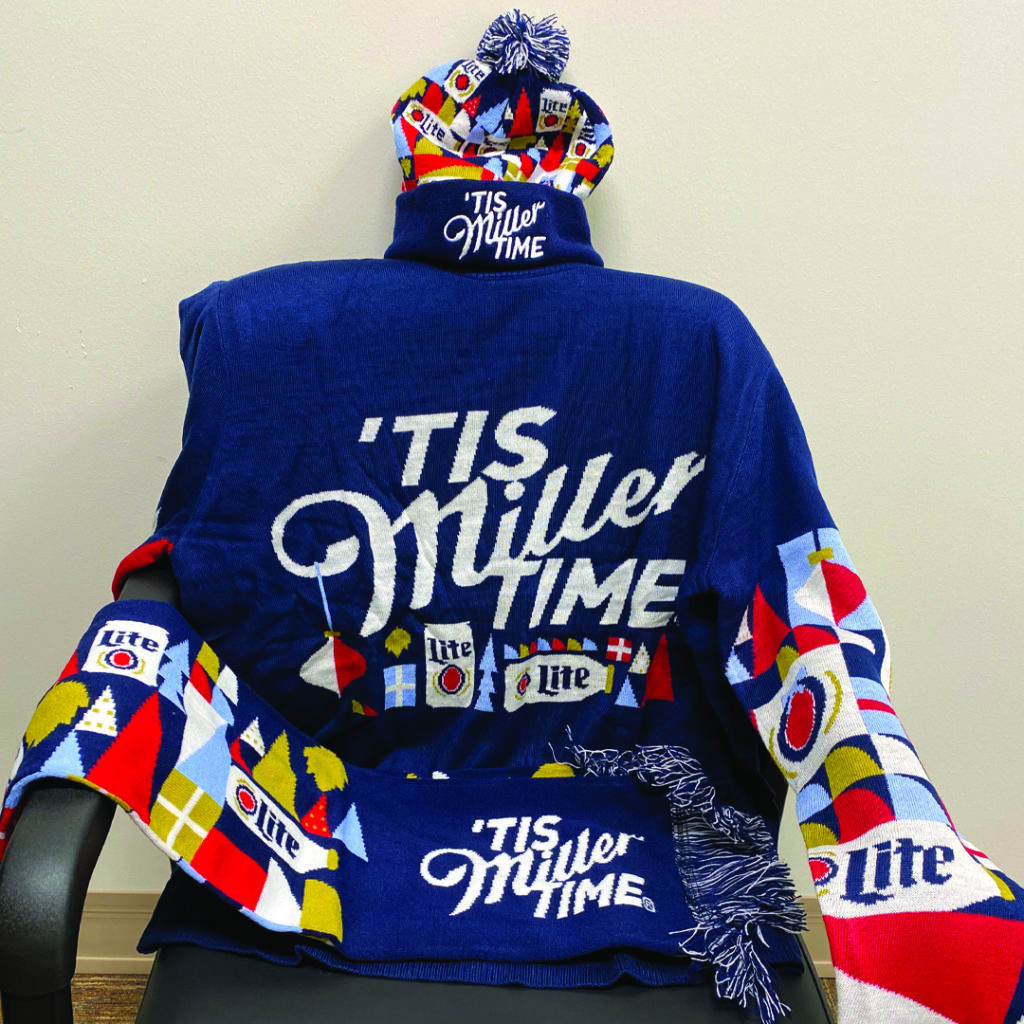 DAY 1 – Monday, December 6th, 2021:
Miller Lite Ugly Sweater Set
Ugly Sweater Party? Bring Miller Time with you!
Drawings held on: Facebook and Instagram – 2 winners will be chosen!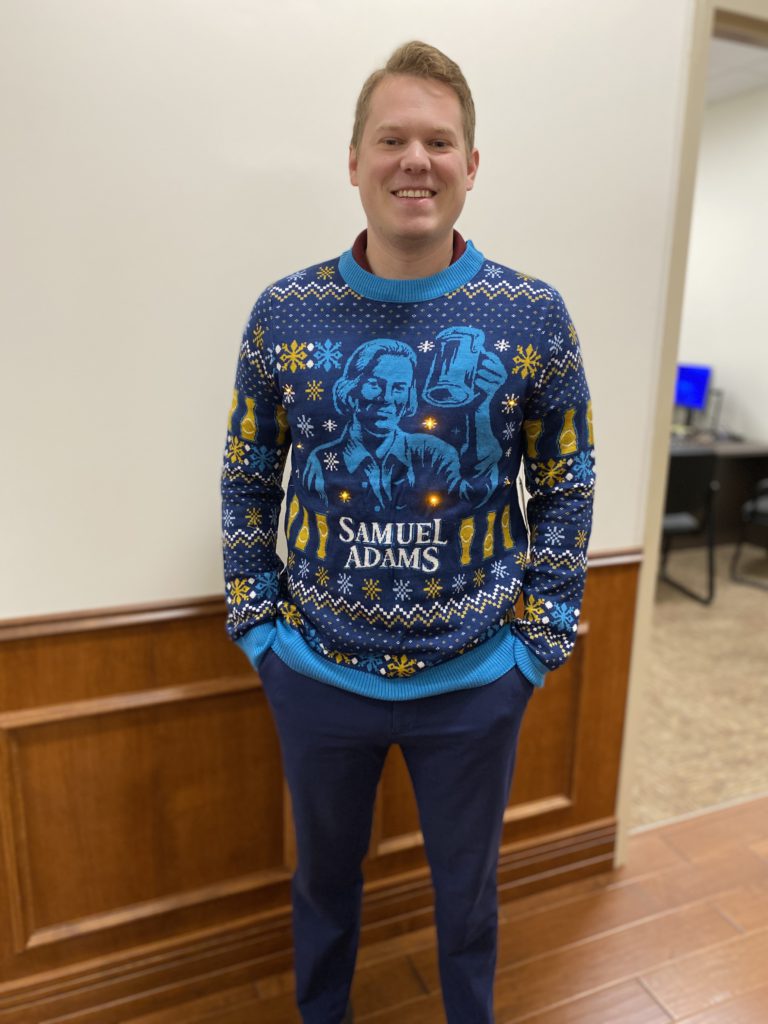 DAY 2 – Tuesday, December 7th, 2021:
Samuel Adams Lighted Ugly Sweater
Be the highlight of the party with this lighted Samuel Adams Ugly Sweater!
Drawings held on Facebook and Twitter – 2 winners chosen!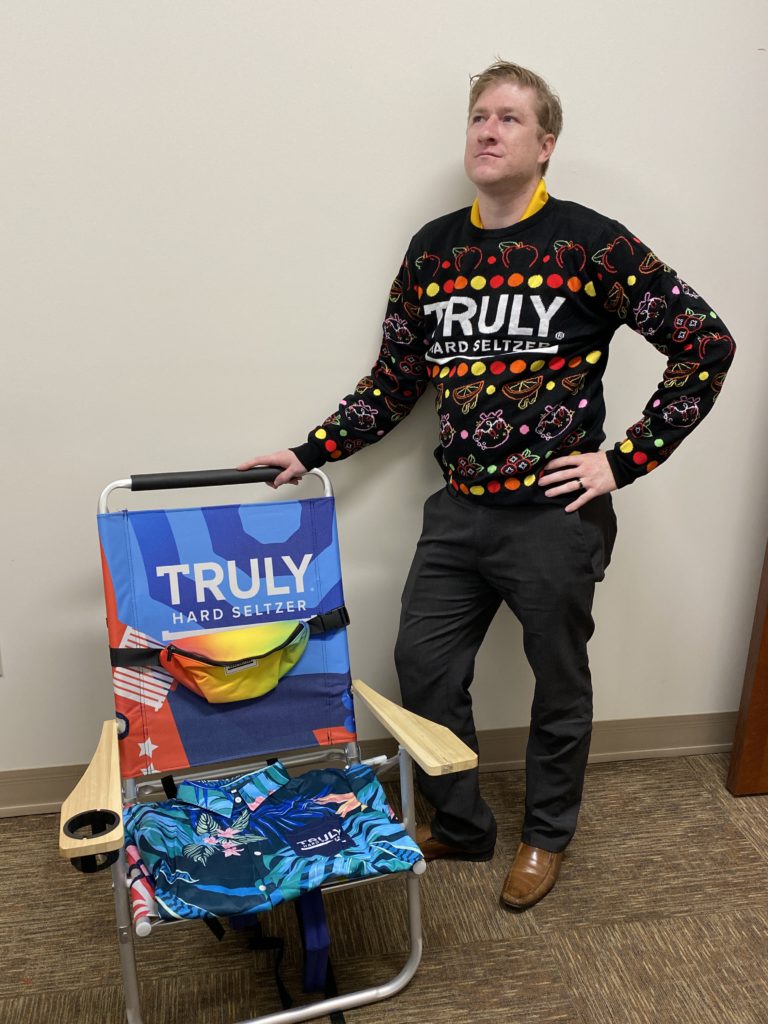 DAY 3 – Wednesday, December 8th, 2021:
Truly Ugly Sweater Gift Set
So much Truly swag – this giveaway comes to a first prize of a Truly ugly sweater, beach chair, fanny pack, and beach shirt. Runner up gets a Truly ugly sweater.
Drawings held on Facebook and Instagram – multiple winners will be chosen!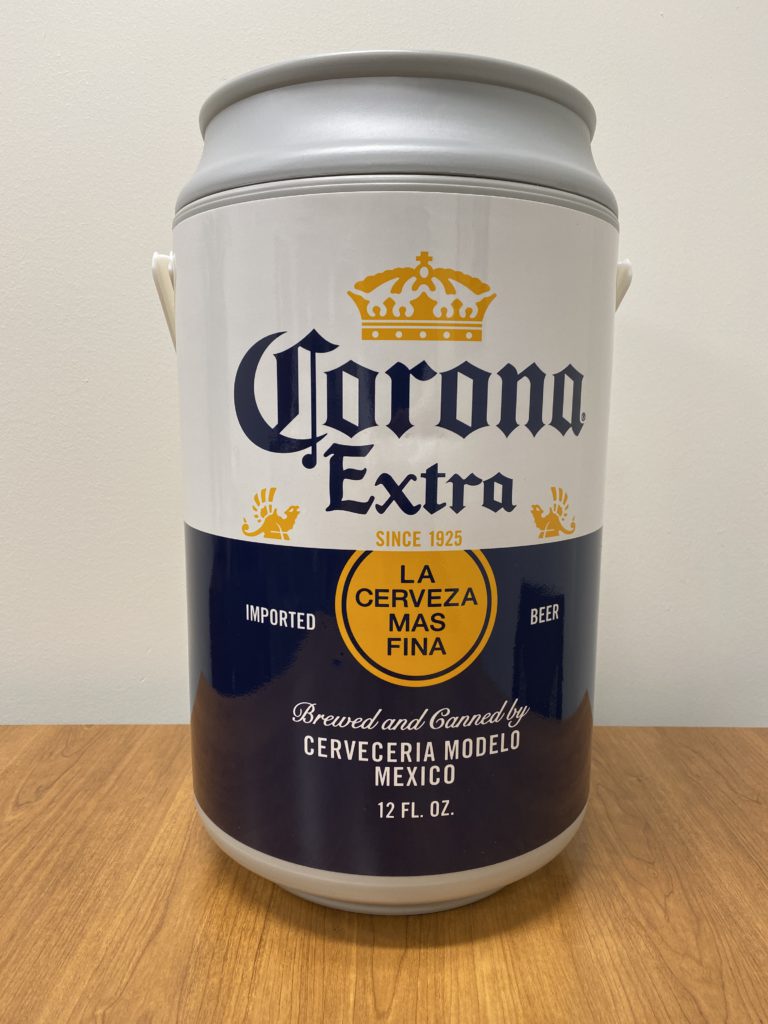 DAY 4 – Thursday, December 9th, 2021:
Corona Cooler
Pop the top of this Corona cooler and it has room for bottles or cans and some ice! Keep your Coronas cold on the beach or in the backyard!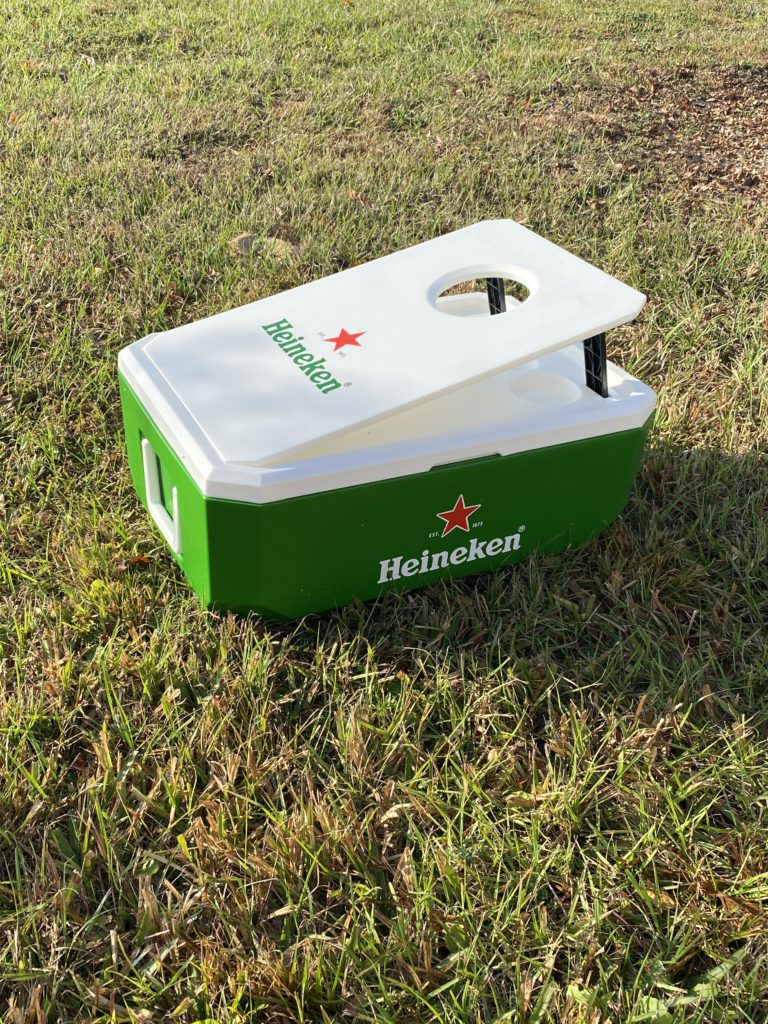 DAY 5 – Friday, December 10th, 2021:
Heineken Cornhole Cooler
The best kind of multitasking! Have a game of cornhole on top of the same cooler that keeps your drinks cold!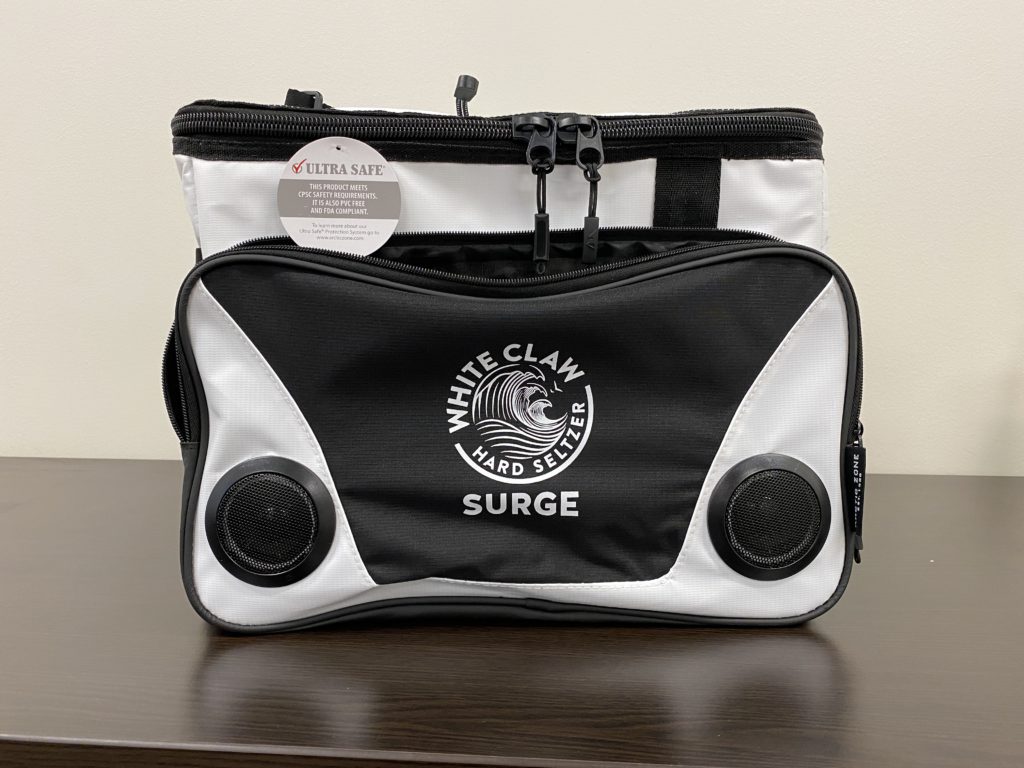 Day 6 – Monday, December 13th, 2021:
White Claw Surge Bluetooth Cooler
This soft-sided wonder will play music and keep some cold White Claw ready for you!! 
Days 7- 12: Follow us on our social media channels to find out more! You won't want to miss these giveaways! We are @TeamConeBeer on Facebook, Twitter, and Instagram.