Team Cone to begin selling fermented spirits
In a never-ending quest to provide the best beverage solutions to customers and maintain a total beverage portfolio, Cone Distributing (Team Cone) is excited to announce the addition of fermented spirits from the Brookstone Distilling Company – a subsidiary of the Sazerac Company. "We are happy to bring a product like fermented spirits into our distribution footprint to satisfy customer requests for products like these," says Charlie Ingrilli, Team Cone's Vice President of Sales. "As great new products like these emerge, Team Cone is thrilled to bring them to our customers."
These fermented spirits will be available for purchase the week of October 8th, 2018 through Team Cone account managers.
What is a fermented spirit?
Fermented spirits are those alcoholic beverages that reach up to 42 proof (21% ABV) and are available for purchase in grocery/convenience stores in addition to bars and restaurants.  These products are produced in a manner similar to spirits, but the alcohol they contain is from grape fermentation rather than distillation.  For retailers, this means that fermented spirits can be sold without a full liquor license. For consumers, this means that the flavor of national brands of alcohol will be available in grocery and convenience stores without a separate trip to the liquor store.
Which fermented spirits can you expect?
Team Cone will be rolling out three beverages as of October 8th, with expanded offerings to follow: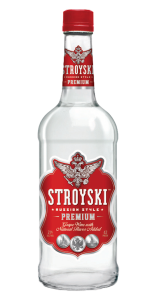 Stroyski – 42 proof (21% ABV) – No drink is more closely associated with Russia than vodka (translated from a Russian word meaning "little water"). Since it was first produced in Russia back in the mid-fifteenth century, vodka has become one of the most commonly consumed spirits in the world. Much of vodka's popularity is due to its neutral flavor, making it the perfect addition to any cocktail. We have sought to capture this classic characteristic with Stroyski. Stroyski's clean, neutral flavor is perfect for mixing in a variety of classic and creative cocktails.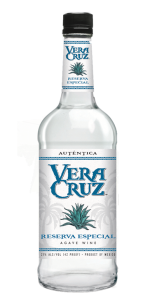 Vera Cruz -42 proof (21% ABV) – Named after a small town in the state of Jalisco, tequila is a Mexican staple that has been enjoyed around the world for generations. Its origins, however, stretch back even further to the old days of pre-Columbian Mexico, when indigenous people consumed alcohol fermented from the agave plant.   Vera Cruz Reserva Especial embodies the unique taste that made tequila famous, and the essence of old Mexico itself. With Vera Cruz, superb south of the border cocktails have never been easier to enjoy.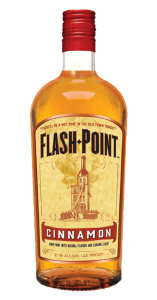 Flash Point -42 proof (21% ABV) – No matter what you're celebrating, the party can't start without a little something to set it off. That's where Flash Point Cinnamon comes in. With a red-hot cinnamon flavor and a unique formula, you can heat things up to just the right temperature without burning out too early.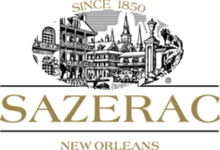 About Sazerac Company
The Sazerac Company was founded in 1850 and has grown to become the largest American producer of distilled spirits in the world. The company is headquartered in New Orleans and makes such well-known spirits as Buffalo Trace Bourbon, Sazerac Rye Whiskey, Skol Vodka, and Fireball Cinnamon Whiskey. Sazerac is a family-owned American company that has doubled in size every five years for the last 35 years.  The Sazerac Company continues its mission as a values-driven trend-setter in the world of distilled spirits.

About Cone Distributing
Founded by Douglas P. Cone, Jr. in 1985, Cone Distributing (Team Cone) began business with selling five brands of beer in four rural counties. Less than two years later, the company began expanding territory and suppliers and has not stopped since, building the largest geographic footprint in the state for a Florida beer distributor. Today Team Cone sells beer from over 40 suppliers in 22 Florida counties from a state-of-the-art facility in Ocala and a facility in Tallahassee. Cone Distributing's goal is to operate a World Class company, distinguishing itself by doing the Right Thing the Right Way All the Time.