Cone Distributing (Team Cone) is proud to announce that their 2019 Spring Rib Fest earned $5,660 for St. Jude Children's Research Hospital.
Team Cone's Rib Fest is an employee-run event that involves teammates selling tickets for slabs of ribs and proceeds being donated to St. Jude Children's Hospital.  Ribs are then cooked up and teammates come to pick up the ribs at Martin's Yamaha in Ocala.
In 2018, Team Cone Rib Fest Coordinator Ben Whiting noticed that the event would routinely bring in between $4000 and $5000 for St. Jude. After a discussion with Team Cone management, he decided to organize the event twice each year.
Whiting says that he is grateful for all of the help and all of the money the company is able to raise for St. Jude Children's Hospital:
"I would like to say thank you to everyone who participated in this year's spring event. Special thanks to Steve Beckwith, Charlie Ingrilli, Clarence Thomas, John Finch, Hunter Spink, Ty Chatterton and the entire Brady family for all their help. We raised $5660.00 making this our largest Ribfest yet."
Each year, Team Cone raises money with the help of local businesses across the 22 counties in the state of Florida and makes a large donation to Saint Jude Children's Research Hospital at the conclusion of the year.
Team Cone's fundraising goal for 2019 is $75,000 to donate to St. Jude Children's Research Hospital.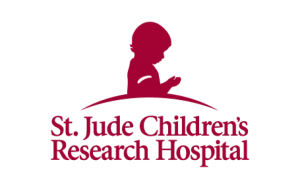 About Saint Jude Children's Research Hospital
St. Jude Children's Research Hospital, founded by the late entertainer Danny Thomas, is one of the world's premier centers for the research and treatment of pediatric cancer and other catastrophic childhood diseases. Children from all 50 states and from around the world have come through the doors of St. Jude for treatment, and thousands more around the world have benefited from the research conducted at St. Jude – research that is shared freely with the global medical community. No family ever pays St. Jude for anything.


About Cone Distributing
Founded by Douglas P. Cone, Jr. in 1985, Cone Distributing (Team Cone) began business with selling five brands of beer in four rural counties. The company expanded territory and suppliers and has not stopped since, building the largest geographic footprint in the state for a Florida beer distributor. Today Team Cone sells beer from over 40 suppliers in 22 Florida counties from a state-of-the-art facility in Ocala and a facility in Tallahassee. Cone Distributing's goal is to operate a World Class company, distinguishing itself by doing the Right Thing, the Right Way, All the Time.