Oyster City Brewing Company of Apalachicola adds nine counties to their distribution footprint in a distribution agreement with Cone Distributing (Team Cone).
Apalachicola's craft brewery will now be distributed in (alphabetically) Alachua, Bradford, Citrus, Columbia, Gilchrist, Hamilton, Hernando, Suwannee, and Union counties with Team Cone.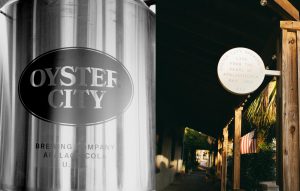 "Oyster City already has some great distribution partners, and we are extremely excited to add Team Cone to that list," says Clayton Mathis, Oyster City Brewing Company's Director of Operations. "Team Cone approached us with a clearly defined plan of brand enhancement with the goal of making sure our beer gets into the hands of as many people as possible. We believe strongly in our product, and it was easy to see Team Cone reflects that same belief."
"I recognized that the outstanding beer I tried from Oyster City Brewing Company would be loved by drinkers throughout our distribution footprint," says Team Cone president Doug Cone. "All of us at Team Cone can't wait to bring the beers and the story of Apalachicola's craft brewery to the people of these nine counties."
Team Cone will be distributing Oyster City Brewing Company's award-winning Hooter Brown Ale in addition to core beers Apalach IPA, Mangrove Mango Pale Ale, Tates Helles Lager, and Mill Pond Dirty Blonde beginning on Monday, August 17th.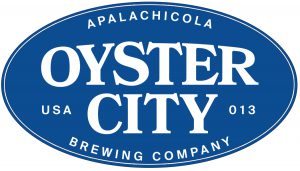 About Oyster City Brewing Company
Oyster City Brewery opened in 2014 in the historic town of Apalachicola, Florida.
Where the river winds south and the gulf creeps toward it, here, where they touch, something happens. The salt and the fresh meet and the water teems with life. Where pieces of the river and the gulf migrate into each other, life is formed. Not simply two parts anymore, but a new body, a new language. Our life. Our body. Our language. We are made by this particular piece of water.