Cone Distributing (Team Cone) is proud to announce that their 2018 Rib Fest earned $6,000 for St. Jude Children's Research Hospital.
Team Cone's Rib Fest is an employee-run event that involves teammates selling tickets for slabs of ribs and proceeds being donated to St. Jude Children's Hospital.  Ribs are then cooked up and teammates come to pick up the ribs at AMF Galaxy West Lanes in Ocala.
Rib Fest Coordinator Ben Whiting says that he is grateful for all of the help and all of the money the company is able to raise for St. Jude Children's Hospital:
"I'd like to thank everyone for their participation and support of this week's St. Jude's Rib Fest.  We had a great time and raised a lot of money for an even better cause. Big Thanks to Chef Matt Brady, Ty Chatterton, Matt Goldsmith, Mark Stein, Mark Burdett, John Finch, Steve and Linda Beckwith and Clarence Thomas for all their help Friday and Saturday in the preparation and handing out of the ribs.  To everyone who sold and bought tickets thank you as well. Remember with childhood cancer 'No one fights alone.'"
Each year, Team Cone raises money with the help of local businesses across the 22 counties in the state of Florida and makes a large donation to Saint Jude Children's Research Hospital at the conclusion of the year.  The Team Cone Rib Sale is a part of that effort.
Team Cone is working in 2018 to break the company record of $51,000 for St. Jude fundraising set in 2017.
Please see coverage in the Ocala Star-Banner here.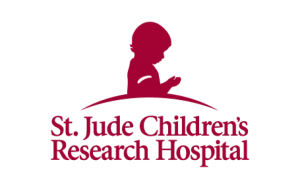 About Saint Jude Children's Research Hospital
St. Jude Children's Research Hospital, founded by the late entertainer Danny Thomas, is one of the world's premier centers for the research and treatment of pediatric cancer and other catastrophic childhood diseases. Children from all 50 states and from around the world have come through the doors of St. Jude for treatment, and thousands more around the world have benefited from the research conducted at St. Jude – research that is shared freely with the global medical community. No family ever pays St. Jude for anything.