Team Cone Rib Sale 2018
Team Cone is proud to announce the annual 2018 Rib Sale is going on now and open to the public.  For a $20, Team Cone is selling a slab of ribs, cooked and packaged for pickup.  All proceeds will go to Saint Jude Children's Research Hospital.
The details:
Please purchase tickets to the 2018 Rib Sale by calling (352) 732-4111 and asking about Rib Sale Tickets.  Then come to Team Cone's Ocala office at 500 NW 27th Avenue in Ocala to pick up and pay for tickets.  Next bring those tickets with you to AMF Galaxy West Lanes (1818 Southwest 17th Street in Ocala) on Saturday, April 28th to pick up the ribs.  Pickup will be available from 10am until 2pm – look for the Cone Distributing group.  Finally, go home and savor your ribs!
*Please order tickets to the Rib Sale by Monday, April 23rd to ensure an accurate ticket count.  TICKETS ARE LIMITED. Thank you!
*Questions?*  Please call or email!
The reason:
Team Cone has committed to giving back with caring to Saint Jude Children's Research Hospital.  In 2017, Team Cone raised $51,000 for the groundbreaking care center and has committed to a larger donation in 2018.
The cause: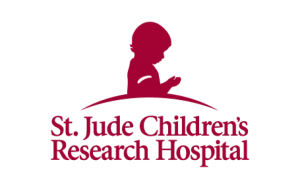 St. Jude Children's Research Hospital, founded by the late entertainer Danny Thomas, is one of the world's premier centers for the research and treatment of pediatric cancer and other catastrophic childhood diseases. Children from all 50 states and from around the world have come through the doors of St. Jude for treatment, and thousands more around the world have benefited from the research conducted at St. Jude – research that is shared freely with the global medical community. No family ever pays St. Jude for anything.