Cone Distributing (Team Cone) donates $51,000 to Saint Jude Children's Research Hospital. 
After numerous company-wide fundraisers and events held throughout Team Cone's 22-county footprint, employees and leadership teammates are elated to give this donation to the children's charity that has helped so many families.  To date, Team Cone has donated over $186,000 dollars to Saint Jude Children's Research Hospital – with increasing donations each year since 2010.
"At Team Cone, one of Core Values is to Give Back With Caring, so we feel that this is a great cause to give to," Vice President of Sales Charlie Ingrilli remarked.  "We challenged our teammates and they responded with pride and vigor."  2017 marks a company record for the most money that Team Cone has ever raised for the charity hospital.
Ingrilli says that Team Cone will attempt to break the company record for Saint Jude fundraising with the 2018 campaign.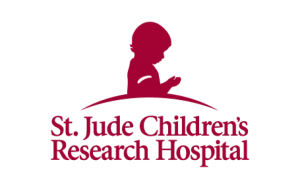 About Saint Jude Children's Research Hospital
St. Jude Children's Research Hospital, founded by the late entertainer Danny Thomas, is one of the world's premier centers for the research and treatment of pediatric cancer and other catastrophic childhood diseases. Children from all 50 states and from around the world have come through the doors of St. Jude for treatment, and thousands more around the world have benefited from the research conducted at St. Jude – research that is shared freely with the global medical community. No family ever pays St. Jude for anything.

About Cone Distributing
Founded by Douglas P. Cone, Jr. in 1985, Cone Distributing (Team Cone) began business with selling five brands of beer in four rural counties. The company expanded territory and suppliers and has not stopped since, building the largest geographic footprint in the state for a Florida beer distributor. Today Team Cone sells beer from over 40 suppliers in 22 Florida counties from a state-of-the-art facility in Ocala and a facility in Tallahassee. Cone Distributing's goal is to operate a World Class company, distinguishing itself by doing the Right Thing the Right Way All the Time.