Since launching in 2016, White Claw Hard Seltzer and Truly Spiked & Sparkling (now Truly Hard Seltzer) have continued to adapt to what their drinkers wanted to enjoy.  Summer 2020 is bringing more flavorful options from these two big names in seltzer, along with a few newcomers to seltzer. Either way, the summer of 2020 will continue to bring new flavors and experience to folks who want flavor without the calories and carbohydrates.
Here are a few new flavors to mix up the drink table, seltzer station, or can cooler as the summer heat drives the thirst for these tasty beverages: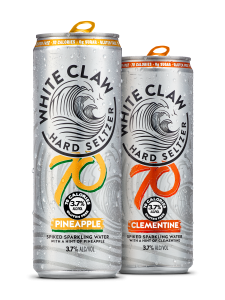 White Claw 70 Hard Seltzer (3.7% ABV; 70 Calories): While White Claw released a new variety pack recently (dubbed Variety 2), their newest low-calorie offerings have been slowly working their way onto patios and poolside tables for a few months now. While the normal White Claw Hard Seltzer is 5.0% ABV and 100 calories, these light and lively drinks are only 3.7% ABV and 70 calories. White Claw 70 comes in two flavors for now: Pineapple and Clementine.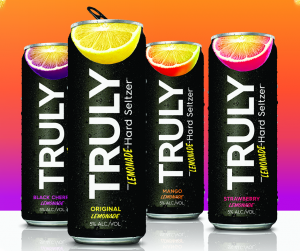 Truly Lemonade Hard Seltzer (5.0% ABV; 100 Calories): The makers of Truly Hard Seltzer found a way to incorporate the goodness and sweetness of lemonade into their hard seltzer without adding any of the unwanted sugars, calories, or carbs. The variety 12-pack includes the original flavor with black cherry lemonade, mango lemonade, and strawberry lemonade. Each flavor is crisp and refreshing and ready for the beach, the pool, the trail, or the table.
Vizzy Hard Seltzer (5.0% ABV; 100 Calories): Molson Coors Beverage Company's first hard seltzer blends two unique flavors with the vitamin C of acerola cherries – a superfruit prized for its antioxidants.  This light and refreshing hard seltzer comes in four varieties: Pineapple & Mango, Strawberry & Kiwi, Blueberry & Pomegranate, and Black Cherry & Lime.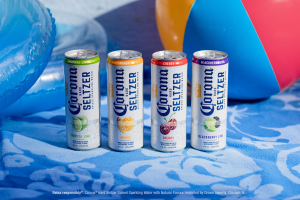 Corona Hard Seltzer (4.5% ABV; 90 Calories): The same people that helped you Find Your Beach® now helped develop a flavorful seltzer to take along to that beach. Only available right now in a mixed 12-pack, Corona Hard Seltzer spices up their seltzer with additions of fruit for maximum flavor. Blackberry Lime, Mango, Cherry, and Tropical Lime are all standing by to bring the same reliable drinks you've come to expect from the Corona family.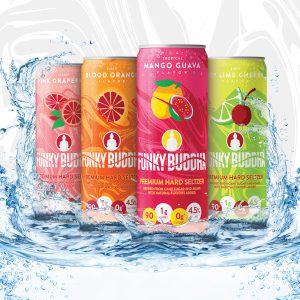 Funky Buddha Premium Hard Seltzer (4.5% ABV; 90 Calories): From South Florida's Funky Buddha Brewery comes a line of hard seltzers targeted to the Florida lifestyle. Funky Buddha Premium Seltzers come in tropical flavors and while they're made with cane sugar and agave, the finished seltzer has 0 grams of sugar and only 90 calories. Flavors like Lush Key Lime & Cherry, Juicy Blood Orange, Tropical Mango Guava, and Crisp Pink Grapefruit pack a little bit of the Sunshine State to every can.
Summer of 2020 has no shortage of outstanding seltzer flavors to celebrate with safely, whether at home or at a small gathering or at your favorite restaurant while waiting for takeout. Click here to go to our Beer Finder and find your next favorite beer. Whatever flavor you decide to enjoy this summer, please enjoy safely and responsibly.