Every year as February dawns and two teams duke it out for supremacy on the gridiron, one city will emerge with the Lombardi Trophy and one city will finish second in the NFL.  While the players battle it out, there is little time to leave anything to chance: great Super Bowl foods need great Super Bowl beers, and Team Cone Certified Cicerone® Mark DeNote has a few ideas for Patriots fans, Eagles fans, football fans, and beer fans alike.  Traditional Super Bowl party foods are such good friends with beer, Mark says that putting together an MVP pairing for any Super Bowl gathering can be done with a trip to the store.

Boiled Peanuts with Abita Amber Ale (4.5% ABV): A touch of malt character will go a long way in this one – the peanuts will enjoy their dance with the malty amber ale and the beer's toasty character will match the peanuts, making a combination of savory, mildly sweet, and a touch bitterness.  For an extra touch, try this beer with Cajun-style boiled peanuts, as the malted barley in the beer will have a calming effect on some of the spices in the beer.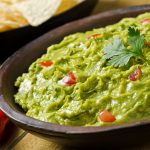 Guacamole with Coppertail Brewing's Unholy Trippel (9.2% ABV): The spiciness of the yeast will match well with the spices in the dip and a hearty avocado can stand up to the significant malt of a Belgian-style trippel.  Unholy has the fruit and funk of an Old World trippel with American hops that get right into the flavors of guacamole and will refresh the palate with cleansing carbonation.  Be wary of the alcohol in this deceptive and delightful beer, as Unholy Trippel is 9.2% ABV, but tastes like a light IPA.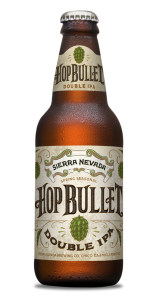 Chili nachos with Sierra Nevada Hop Bullet Double IPA (8% ABV): The meaty goodness and thick beans of chili combine with thick corn ships and all of the fixin's to form a formidable food in these beastly nachos. A double India pale ale like Hop Bullet has the hops, the malt, and the alcohol to cut and cleanse the palate while at the same time offering a somewhat sweet, somewhat bitter contrast to the foods inside your custom corn-chip-chili creation.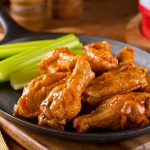 Mild chicken wings with Swamp Head Brewery's Big Nose IPA (7.3% ABV): A classic beer pairing for Super Bowl, the chicken wing is a staple of almost any NFL-based get-together, but a hoppy beer can make those wings really fly. A beer like Big Nose IPA has the malt backbone that will go well with some of the sweet elements of the wing sauce and the hops and carbonation will refresh the palate after each bite. Be warned: alcohol and hoppy beers general have a "gasoline-on-a-fire" effect when it comes to spicy food.  If you like your wings extra spicy, then you may want to consider a malty beer to tame some of the spice (something like New Belgium Brewing's Fat Tire Amber Ale should do the trick), or you may be just fine if you like those wings truly ferocious.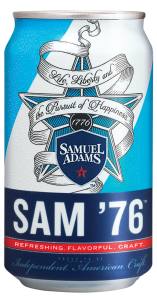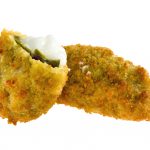 Jalapeño poppers with Samuel Adams SAM 76 (4.7% ABV): Samuel Adams's newest beer and one of Super Bowl's oldest fans have a goal-line stand and the flavors collide. Light malt and a citrusy hop aroma meet an earthy pepper in Jalapeño poppers. These snacks – whether stuffed with cream cheese or with cheddar – will balance nicely with the light-body and hoppy aroma of SAM 76 and they won't be weighed down by the clean finish.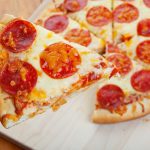 Pepperoni Pizza with Lagunitas 12th of Never Ale (5.5% ABV): It's happened before plenty of times: friends show up on the spur of the moment to watch the big game and for one reason or another, pizzas get ordered.  Pizza and beer are old friends, since time immemorial, this cheesy champion of the party has found a loving friend in the depth and complexity of ales and lagers.  This year, when the party turns to pizza, no need to get the meat sweats, pepperoni pizza loves a great American pale ale like Lagunitas Brewing's 12th of Never Ale.  This hop-forward beer gives hops and moderate bitterness to the layers of meatiness, giving contrast and cutting through the fat to add complexity, but not overpower the food itself.
No matter who wins the big game this weekend, may your time be filled with friends, fun, and good times, and please enjoy great beer responsibly.  Cheers!