Fat Tuesday is upon us again, and our teammates are going to be around Ocala, Gainesville, and Tallahassee spreading Mardi Gras cheer for Fat Tuesday tomorrow!
Tomorrow, March 5th, 2019, is Fat Tuesday – the traditional day before 40 days of fasting in the Catholic season of Lent.  In the past, Mardi Gras was a way to get all of the partying out before repenting around Easter time. Whatever your reason for celebrating, we will have the spirit and the beer of New Orleans Mardi Gras with us!
Look for our account managers out on the prowl tomorrow, tapping some kegs of Abita, Louisiana's finest craft beer in the spirit of Mardi Gras!  Will there be beads? Of course, there will be beads!  Will there be beer, New Orleans-inspired food and the "good time" spirit of a Cajun holiday?  Come, see for yourself, and taste the history in every sip!
Our teammates will be out and about tomorrow evening pouring some fine Abita ales and lagers at the following locations across Ocala, Gainesville, and Tallahassee: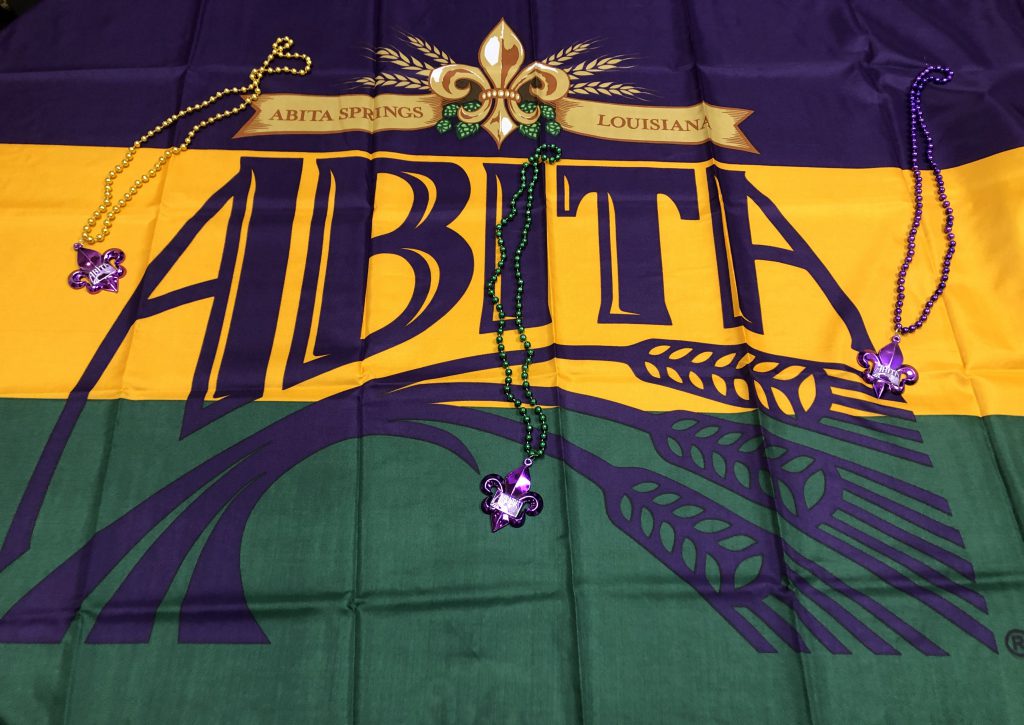 Brick City Lodge Ocala (36 South Magnolia Avenue Ocala) – we will be featuring Abita Mardi Gras Bock, Abita Strawberry Lager, and Abita Grapefruit Honey on draft with Abita's classic Purple Haze in bottles.
Harry's Ocala (24 SE 1st Avenue Ocala) –  we'll be pouring up some classic Abita Amber.
Kelly's Half Shell Pub Crystal River (390 North Suncoast Boulevard) – we'll be pouring up some Abita Mardi Gras Bock.
World of Beer Brownwood in the Villages (2751 West Torch Lake Drive The Villages) –  we'll be pouring up some Abita Amber, Mardi Gras Bock, and Strawberry Lager.
Harry's Tallahassee (301 South Bronough Street Tallahassee) – we'll be tapping some Abita Purple Haze.
Coosh's Woodward (6267 Old Water Oak Road Tallahassee) – we'll be serving up Abita Purple Haze, Amber, Strawberry Lager, and Mardi Gras Bock.
*Find a Team Cone rep and MENTION this post and get your set of Mardi Gras beads!* It won't just be beads that we're serving up, but you'll have to come and see us to find out all of the details!
We will have some other surprises at each place, so stop by for some food and beer and  Laissez les bon temps rouler!