Cone Distributing announces a partnership with Fish Hawk Spirits of Dunnellon, Florida for distribution in 22 Florida counties.
Cone Distributing (Team Cone) is proud to announce that they have signed a distribution deal with Fish Hawk Spirits for distribution in the 22 counties where Team Cone operates.
Team Cone On-Premise Sales Director Steve Conner says he's excited to start selling Fish Hawk Spirits because of how well Fish Hawk Spirits meshes with Team Cone. "Fish Hawk fits well with Team Cone because they are local, they're about quality, they're about sourcing Fresh from Florida ingredients, and they're passionate about what they do," Steve states.  "They align with our culture.  Best of all, they make delicious spirits.  And help us reach our goal of being a total beverage company."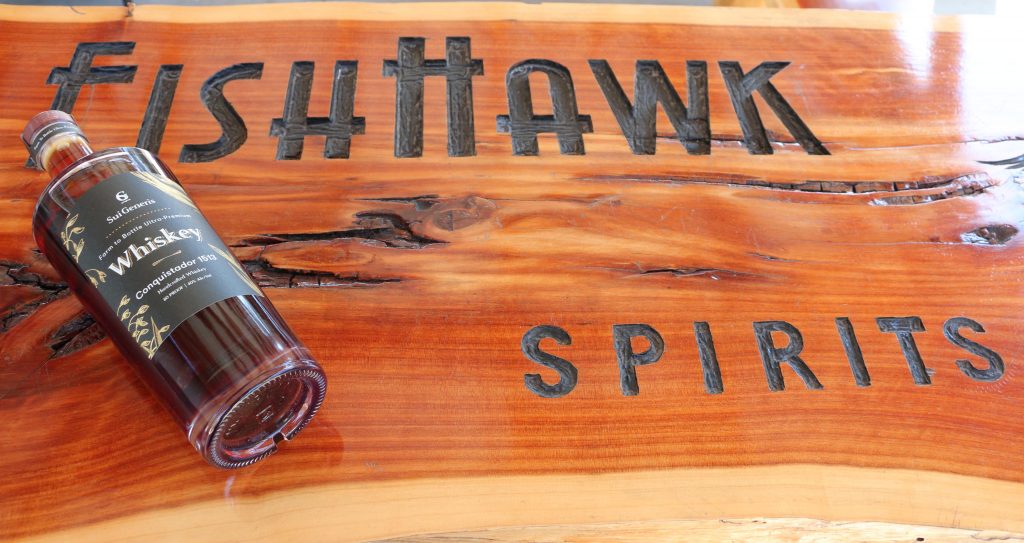 Team Cone Vice President of Sales Charlie Ingrilli says that Team Cone had many reasons to partner with a company like Fish Hawk Spirits. "Local spirits are on fire right now, and Fish Hawk has a solid lineup with some great liquid.  Their culture is a perfect fit with ours – and Fish Hawk Spirits is going to be a great business partner.  Finally, our goal is to be a total beverage company. We want to provide enjoyable products that enrich peoples lives. We want to be that partner that can deliver solid beverage solutions. This is just another step. We sell beer, energy drinks, soda, water, wellness/ health drinks, and now spirits."
"We chose Cone Distributing because Charlie and Steve worked with us in a way that communicated an utter honesty and trustworthiness in the nature of the way they negotiated with us," says Matthew Bagdanovich, Master Distiller and co-owner of Fish Hawk Spirits.  "There was no rush to the dance and there was no thinking that it was anything besides what it is.  Let's have a nice, steady, a solid relationship, solid contacts, solid work, and that really really appealed to us a lot."  This relationship is built on teamwork, but goes beyond into shared beliefs, Matthew says.  "We think it's a partnership where we share certain values, I think it's a partnership where we share the idea that the work you do needs to be done at the highest standard, and I perceive that out of the Team Cone folks that I have met.  I like the complete transparency of the discussions we've had.  That was summarized in our meeting, and we were discussing signing a contract, which we were delighted to have done.  That's not the agreement.  The agreement that we made was the one where we shook hands and agreed to cooperate.  That's exactly the way we operate. We tend to do what we say we will do and we gravitate towards those who do what they say. We think it's a nice partnership."
Team Cone will launch Fish Hawk Spirits distribution with five whiskeys in the Sui Generis line in February, followed by additional spirits as time goes on. 
Conquistador 1513 Whiskey – One of the only 100% pure oat whiskeys in the country.  Made with Florida-grown oats, malted roasted and mashed at Fish Hawk, then fermented and distilled before aging on charred American white oak. Mild spice and caramel on the nose with a soft mouthfeel and a smokey sweet finish.  100% natural, farm to bottle, premium spirits.
Chomoisee Carnelian Whiskey – One of our "gem series"whiskeys, whiskey made from corn with a mid-level treatment of charred American white oak.  More characteristically whiskey in nose and flavor.  Soft smoke and caramel on the nose and a smooth, soft, fruity, caramel finish.  100% natural, farm to bottle, premium spirits.
Siren Song Whiskey – This whiskey celebrates our most robust flavor profile. Made from corn, with the heaviest infusion of charred American white oak of any whiskey we make.  Smokey and slightly sweet caramel on the nose followed by intense smokey flavors transitioning to buttery toffee in the finish.  100% natural, farm to bottle, premium spirits.
Split Charisma Infused Whiskey – Not for the timid palate. Beginning with a base of Siren Song whiskey, we infuse fresh mango with fresh habanero chiles, and cilantro grown on our farm to produce a fantastic, bold whiskey. Cilantro and chile on the nose and initial taste transitioning to a subtle hint of mango. Makes an outstanding whiskey Bloody Mary.  100% natural, farm to bottle, premium spirits.
Orchard Buzz Infused Whiskey – Beginning with a base of Siren Song whiskey, we infuse fresh sliced apple, applewood, and orange blossom honey into the whiskey to produce a mild, pleasantly sweet whiskey.  Like sipping sunshine in an apple orchard – delightful.  100% natural, farm to bottle, premium spirits.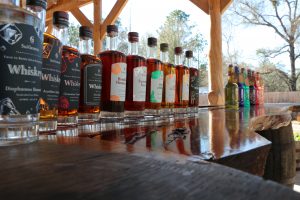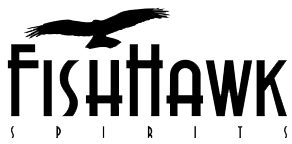 About Fish Hawk Spirits
After ten years of foreign adventures, Fish Hawk Spirits founder and distiller Matthew Bagdanovich came home to Florida where he took the old family traditions of Clan MacKay from his paternal grandmother, the wild spirit of Russia from his paternal grandfather and the lore and legacy of the canny moonshiner in the Smokey mountains handed down from his maternal grandfather to establish Florida's finest artisanal distillery near Dunnellon.
Seven years were spent in Mexico learning the secrets of the great, family owned, authentic Tequilerias. Applying that knowledge allows us to produce the finest hand-crafted spirits in the world.
All Fish Hawk spirits are made from 100% Florida grown and produced fruit.

About Cone Distributing
Founded by Douglas P. Cone, Jr. in 1985, Cone Distributing (Team Cone) began business with selling five brands of beer in four rural counties. Less than two years later, the company began expanding territory and suppliers and has not stopped since, building the largest geographic footprint in the state for a Florida beer distributor. Today Team Cone sells beer from over 40 suppliers in 22 Florida counties from a state-of-the-art facility in Ocala and a facility in Tallahassee. Cone Distributing's goal is to operate a World Class company, distinguishing itself by doing the Right Thing the Right Way All the Time.