Ocala- and Tallahassee-based beer distributor raises donation to local charities from golf tournament
The family and friends of Cone Distributing (Team Cone) played their hearts out at a round of golf on August 21st and from donations and fundraising, the beer distributor made $55,000 to donate to local Ocala charities.
Team Cone would like to thank all the members of their community that volunteered, their spouses and significant others who donated their time to this event and those members of the community who came out to support their fundraising efforts. Team Cone extends a special thank you to all business partners, suppliers, Team Cone Teammates, and retailers who helped make our annual golf tournament such an impactful success.
With this event, Team Cone was able to donate $30,000 to His Compassion Food Bank, $10,000 to Voices of Change Animal Rescue (VOCAL), and $15,000 to Interfaith Emergency Services.
"Selecting these charities was done by consensus of our teammates," says Team Cone president and CEO Douglas P. Cone, Jr. "All three organizations are very worthy and being able to help them with these donations is fulfilling our company's Core Value of giving back with caring."
As Mr. Cone alluded, Team Cone's annual Charity Golf Tournament is part of the company-wide Core Value to "Give Back With Caring."  The beer distributor hosts events and fundraising drives each calendar year to help raise funds for charities like St. Jude Children's Research Hospital and charities local to Ocala and Tallahassee communities.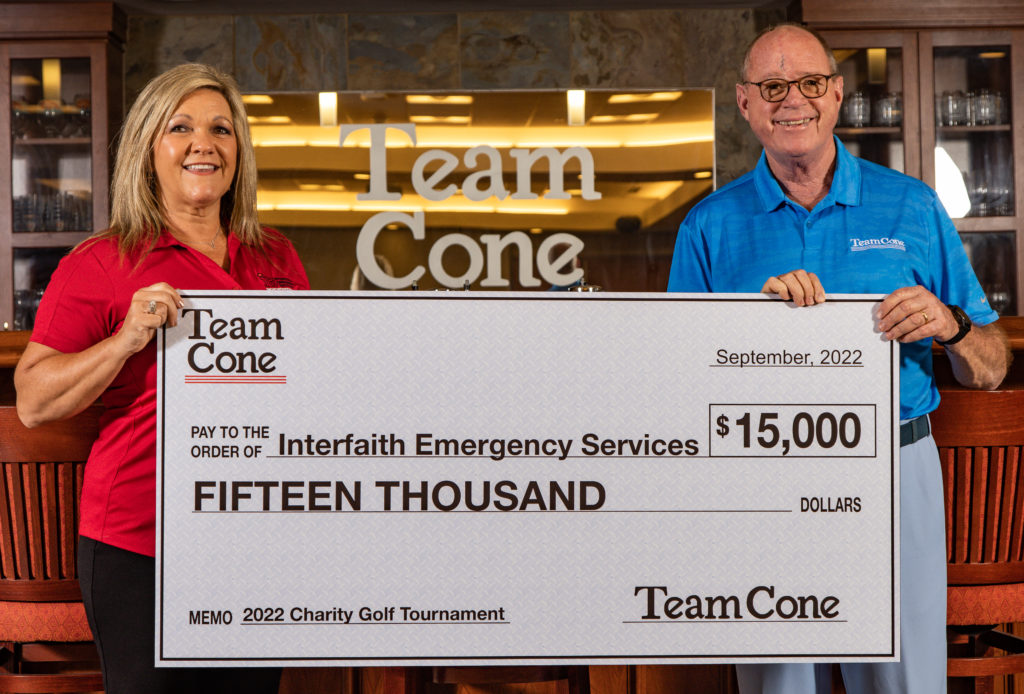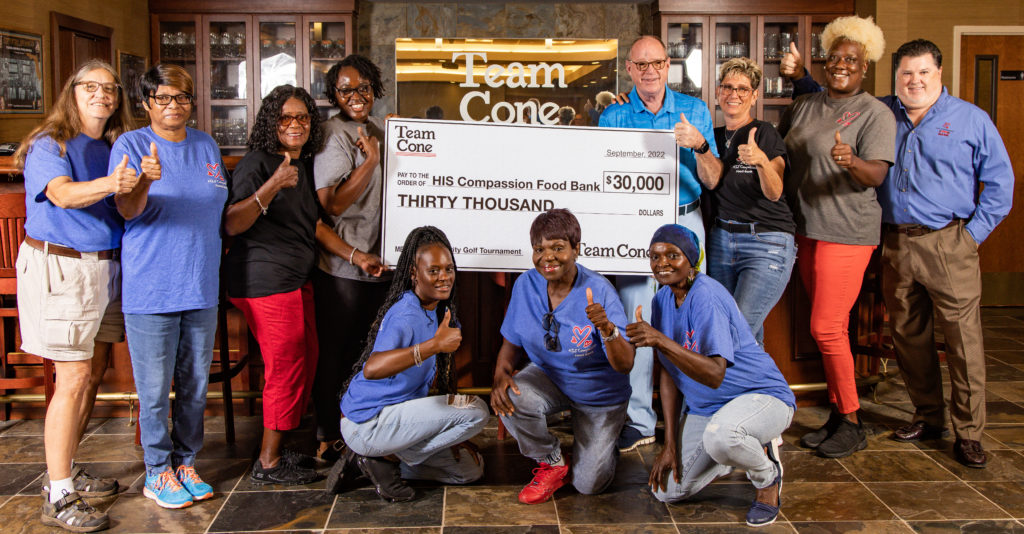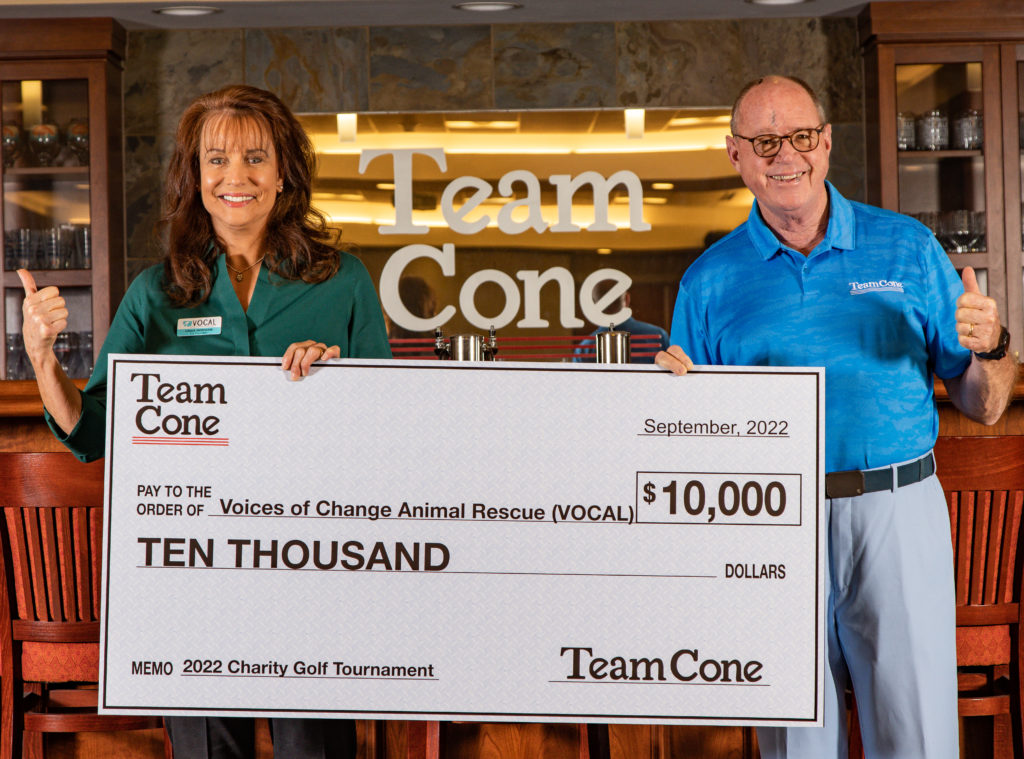 About Cone Distributing
Founded by Douglas P. Cone, Jr. in 1985, Cone Distributing (Team Cone) began business with selling five brands of beer in four rural counties. Less than two years later, the company began expanding territory and suppliers and has not stopped since, building the largest geographic footprint in the state for a Florida beer distributor. Today Team Cone sells beer from over 40 suppliers in 22 Florida counties from a state-of-the-art facility in Ocala and a facility in Tallahassee. Cone Distributing's goal is to operate a World Class company, distinguishing itself by doing the Right Thing the Right Way All the Time.