Last summer's Red Bull Coconut Berry was such a crowd pleaser that it's coming back again and this time it's here to stay!  February will see Coconut Berry launching cans across Team Cone's distribution footprint and to celebrate, we're throwing launch parties to celebrate!
Come check out Red Bull Coconut Berry at one or more of these parties: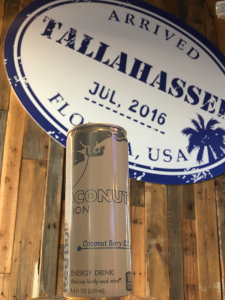 Come spice it up a bit with world-class chicken wings and a Coconut Berry at:
Monday Launch Party at Island Wing Company Grill & Bar 
1370 Market Street in Tallahassee
Monday, February 4th Starting at 7pm
Come shoot some pool and enjoy Coconut Berry in a delicious rum cocktail at:
Tuesday Launch Party at Corner Pocket Bar & Grill
2475 Apalachee Parkway in Tallahassee
February 5th Starting at 7pm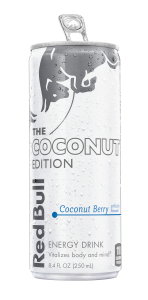 Come enjoy a premium cigar with friends or simply get some extra energy at:
Wednesday Launch Party at Suite 306
3131 Southwest College Road in Ocala
February 6th  Starting at 5pm
Come sip a Coconut Berry and enjoy the breezes off of the Rainbow River at:
TGIF! Launch Party at Swampy's Bar & Grille
19773 East Pennsylvania Ave in Dunnellon
February 8th Starting at 6pm
Red Bull Coconut Berry – giving you the same wings with the flavor of coconut and berry you'll love!