Cinco de Mayo, or the fifth of May in English, has become a day to celebrate Mexican culture with food, drink, and a gathering of friends. But what exactly does this holiday celebrate and how did German- and Austrian-inspired beers get to be brewed in Mexico?
What is Cinco de Mayo?
From History.com: "During the French-Mexican War, in 1862, a poorly supplied and outnumbered Mexican army under General Ignacio Zaragoza defeats a French army attempting to capture Puebla de Los Angeles, a small town in east-central Mexico. Victory at the Battle of Puebla represented a great moral victory for the Mexican government, symbolizing the country's ability to defend its sovereignty against threat by a powerful foreign nation.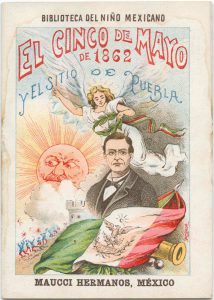 In Mexico, 6,000 French troops set out to attack Puebla de Los Angeles. Juarez rounded up a rag-tag force of loyal men and sent them to Puebla. Led by Texas-born General Zaragoza, the 2,000 Mexicans prepared for the French assault. On the fifth of May, 1862, Lorencez drew his army before the city of Puebla and began their assault from the north. The battle lasted from daybreak to early evening, and when the French finally retreated they had lost nearly 500 soldiers to the fewer than 100 Mexicans killed."
After the battle, the Mexican Army gained a significant moral victory that inspired American soldiers fighting in the Civil War and helped the Mexicans endure long enough to eventually win the war after the withdrawal of France from Mexico, six years later.
Cinco de Mayo is often mistakenly thought of as Mexican Independence Day, but in the United States, it is a day to celebrate Mexican culture, especially food and drink.
Cinco de Mayo Beers – History
The most popular beers imported from Mexico today are all heavily influenced by the German and Austrian brewing traditions.  Ironically, the same European influence that caused the Battle of Puebla also caused German and Austrian brewers to come to Mexico to start brewing beer.
According to Garrett Oliver's Oxford Companion to Beer, Mexican beer gets its start during the reign of Maximilian I, the Austrian-born emperor appointed by Napoleon III of France.  After the French invaded Mexico, brewers relocated to the country in order to serve the European population.  These brewers had knowledge and training of Old World traditions, and so they brewed the beers that they knew best.  German light lagers in combination with the hot Mexican climate made these beers event more popular and their popularity continues through today.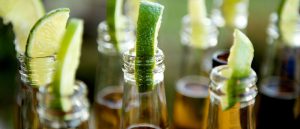 While Corona and Corona Light are the most popular Mexican imported beers, the brewers that came to Mexico in the 19th century also brought recipes for Vienna lager from their home countries.  These lagers are called "dark" beer since they maintain a darker color than the light lagers.  These Vienna-style lagers also give a plethora of food-pairing options during Cinco de Mayo, as their darker malts will pair well with earthy dishes like molé poblanos and carne asada – giving earthy chocolate and roasted meats a playmate during this festive holiday.
See chef Rick Bayless (winner of Bravo TV's Top Chef Masters and owner of Frontera restaurant at Disney Springs) talk about how he uses Modelo Negra in his cuisine.
Cinco de Mayo Events
There are a plethora of Cinco de Mayo events happening from Brooksville to Gainesville, from Lake City to Tallahassee – check out our Events Page to find a few!
Cinco de Mayo Beers
While many beers pair well with Mexican food and particularly spicy Mexican foods, a few beers rise to the top of the pack when it comes to Mexican culture.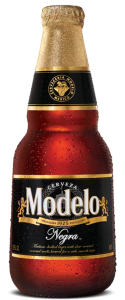 Modelo Negra (5.3% ABV): One of the beers that may seem strange to include with a list of beers that go well with Mexican foods, never underestimate the power of a dark lager in a Mexican fiesta. Modelo Negra has some toasted malts and a nice carbonation that will clean the palate and refresh it especially in the face of darker meats, like beef, that will challenge a lighter beer. Try Modelo Negra with molé poblanos or a chocolate dessert to see how versatile this beer really is. Modelo Negra also has the power to stand up to spicy foods (more so than its cousin Corona or lighter beers) because the beer's dark malts will help soften the impact of capsaicin spice.

Coppertail Brewing Free Dive IPA (5.9% ABV):  While an IPA is certainly not a traditional Mexican beer,  Coppertail Brewing has come up with a hop profile for this beer that makes it the perfect companion to Mexican dishes.  Free Dive IPA is on the lighter side of this hoppy beer style, clocking in at only 5.9%ABV.  The white grapefruit and citrus character of Free Dive make it dance with fish tacos and sing with guacamole – don't believe us?  Try it for yourself.
Sierra Nevada Otra Vez Lime & Agave (4.5% ABV): One of Sierra Nevada's newest year-round offerings that has taken ideas from several cultures and made it uniquely theirs. Otra Vez is made in the style of a German gose, so it will carry some wheat flavors and some tartness.  Lime and agave are then added to make this beer a margarita-like refresher. Pair Otra Vez with arroz con pollo or fresh goat cheese for an added fiesta of flavor.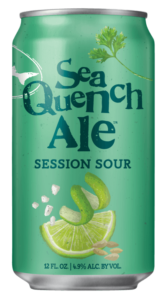 Dogfish Head Brewery's SeaQuench Ale (4.9% ABV): Made in a style typical of Dogfish Head, this beer is a hybrid of several different types of beer with the kind of off-centered ingredients that the Delaware brewery loves. A mildly tart ale, SeaQuench Ale is a blend of a light Kolsch, a salty gose, and a tart Berliner weiss and is made with the addition of sea salt, coriander, and black limes. Try a SeaQuench with chicken fajitas or even chips and a light queso fresco for  a salty, tart start to any meal.
In the spirit of unexpected victories this month, hop on over to our Beer Finder and find out where to find your favorite beer or a few other choices for pairing them with the tasty and piquant dishes of the U.S.'s southernmost neighbor.
Happy Cinco de Mayo! No matter which beers come to the party, please enjoy responsibly (and with friends).