Team Cone is excited to partner with our friends at Blue Moon Brewing Company to give away a special prize for all of you campfire enthusiasts to enjoy for those cold nights here at home or wherever your travels may take you.  A Blue Moon branded Solo Stove!
That's right! We're giving away a prize pack that includes some of the hottest gear on the market! Remember – you can't win if you don't enter!

What's different about this sweepstakes?
In most sweepstakes, there is a great prize, but entries come from all over the United States or the world.
In this sweepstakes, the prize is still great, but in order to win, the winner MUST pick up his or her prize from either Ocala or Tallahassee, limiting contestants' eligibility. In fact, all of the winners that have won our sweepstakes in 2021 have been from within the 22 counties that we serve. Previous winners have come from Ocala, Homosassa, Crystal River, and Tallahassee! Entrants are not competing with people in other states or other countries. We are not able to ship the prizes!
TWO ways to enter
You can enter to win by:
YOU CAN: find one of our tags at your favorite grocery, convenience, or beer store and scan the QR code to enter!
OR YOU CAN: enter today by visiting the contest website! Simply visit the sweepstakes website HERE and enter information for the chance to be drawn randomly as a winner.  The winner will be chosen on or around February 28th and will be given the chance to come to Team Cone's offices in either Ocala or Tallahassee to claim the grand prize. (Note: anyone chosen as a winner must pick up their prize in person at one of Team Cone's facilities.) Want an extra chance to win? Check the sweepstakes website to see how you can enter multiple times!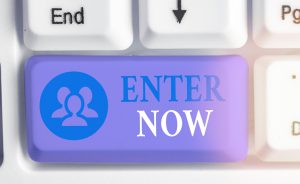 For complete contest rules and terms, please visit the contest website HERE.
Want to learn more about where you can grab a Blue Moon Light Sky near you? Or maybe a cold Blue Moon Belgian White?
Head over to our Beer Finder page for local retailers, bars, and restaurants.