Please join Team Cone in congratulating our new Vice President of Sales, Jeff Bucklen
Team Cone's vision is to create and maintain a world-class organization. As our organization continues to evolve, we are continually evaluating our needs. Team Cone is excited to announce the promotion of Jeff Bucklen to Vice President of Sales to lead the Sales Department.
The promotion will be effective January 1, 2023. His career began with Team Cone on August 14th, 1995. He began as a Delivery Driver and worked his way into the Sales Department and was promoted to Area Sales Manager (ASM). From Sales, Jeff worked as the Red Bull Manager, Key Account Manager (KAM), Director of Key Accounts, Sales Manager, and most recently General Sales Manager responsible for both Ocala and Tallahassee Sales Departments. In January of 2019, Jeff was named a Team Cone Legend, celebrating over 20 years with Team Cone. Jeff was in the first group of Team Cone Legends, a group of people who have worked for Team Cone for 20 years or more.
He embraces Team Cone's mindset of continuous improvement. Jeff has been through extensive internal and external training working to build and enhance his leadership skills and become a world-class leader including Train the Trainer, 7 Habits of Highly Effective People, World Class Way, and many other trainings and conferences.
Jeff says that the best part about working here with Team Cone "is being a part of Team, but really more of a family. I feel like I am with family when I am at work. Everyone cares for one another inside and outside of work and Team Cone is a place you want to be."
Please join me in congratulating our new Vice President of Sales, Jeff Bucklen.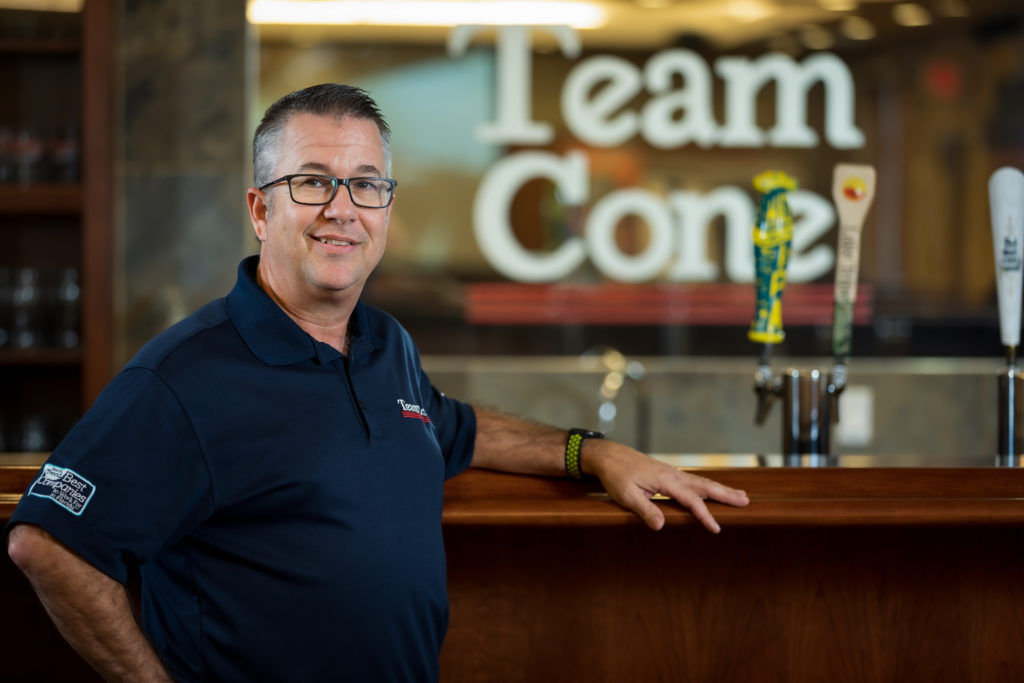 About Team Cone
Founded by Douglas P. Cone, Jr. in 1985, Cone Distributing (Team Cone) began business selling five brands of beer in four rural counties. Less than two years later, the company began expanding its territory and suppliers and has not stopped since, building the largest geographic footprint in the state for a Florida beer distributor. Today Team Cone distributes a broad portfolio of beverages from over 40 suppliers in 22 Florida counties out of a state-of-the-art facility in Ocala and a facility in Tallahassee. Cone Distributing's goal is to operate a World Class company, distinguishing itself by doing the Right Thing the Right Way All the Time.
Team Cone was chosen in 2019, 2020, 2021, and again in 2022 as one of Florida Trend Magazine's Best Companies to Work For in Florida.