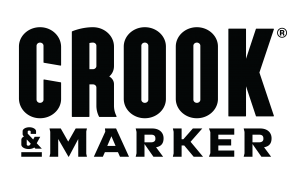 While the spiked and sparkling category seems to grow more crowded by the minute, Crook & Marker offers drinkers something different.  While some beverages have intense flavor with a price tag of high calories and carbohydrates, Crook & Marker's beverages are offering a taste that drinkers can indulge in with only 80 calories.
From the creative mind that brought the world Bai Antioxidant Beverages, Crook & Marker takes great care to distinguish themselves from the rest of the spiked and sparkling beverages available by creating a fruit-inspired spiked beverage with a flavorful fruit burst, no gluten, and 80 calories.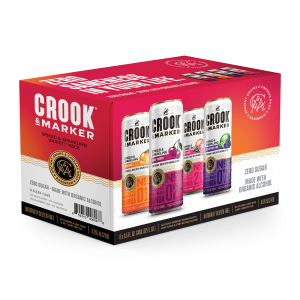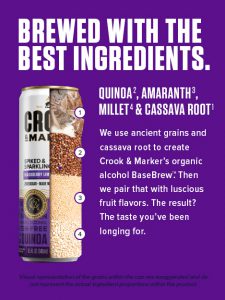 Crook & Marker drinks exist at the intersection of tasty and guiltless beverages.  Their drinks are the only spiked and sparkling beverages made with organic alcohol and zero sugar.  The Crook & Marker formula uses ancient grains like quinoa, amaranth, and millet, along with cassava root, to create organic alcohol that the company calls BaseBrew.  From there, the BaseBrew is paired with luscious fruit flavors that bring the zing of fruit with zero grams of sugar, 80 calories, and less than one net carbohydrate. The drinks are sweetened from natural sources, certified organic, and vegan.  Crook & Marker beverages contain four percent alcohol by volume and are available in 11.5oz cans of single flavors and variety packs.
Crook & Marker uses fruit in both conventional and innovative fruit combinations to leave the curious wanting to try just one more sip.  From black cherry at the pool's edge to mango on the beach, blackberry lime while stargazing, or strawberry lemon around a campfire, Crook & Marker's flavors, not their calories, are the most memorable part.
Look for Crook & Marker beverages in wide release during the month of January.  These beverages will be available throughout Team Cone's entire 22-county footprint in the state of Florida.  Pick one up today and see what unbound flavor tastes like.