We want to see your Guinness spirit on St. Patrick's Day!
We will be out in force this Sunday for St. Patrick's Day! Look for us working and enjoying events in the 22 counties that we serve, but we can't be everywhere.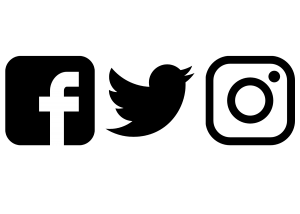 We will be pouring pints of Guinness and celebrating one of our favorite days of the year, but we realize that we may not see everyone, and we want to find the best picture of St. Patrick's Day from the counties that we serve.  So, we ask you to show us your best Facebook, Twitter, or Instagram St. Patrick's Day photos featuring our friends at Guinness!  No matter what Guinness is in the glass, if it's in your photo and we're tagged, then you're entered into the contest!
We're looking for a creative picture, we're looking for you and your friends in it, and most of all, we're looking for the most fun photo with Guinness in it!  All you have to do is post a picture with your friends and a pint of Guinness in it, tag us and your friend(s), and you're entered.  You can post once per day, per platform (as long as it's a unique photo) – that's up to three entries per day!
What do you get?  Well, the winner chosen by our judges gets to pick up this Guinness dartboard!  Then you can share the spirit of this classic Irish beer with your friends any time you want to. We'll give you the first round, too, with a pack of Guinness cans when you pick it up at our office.
All that just for posting pictures!  Make sure you tag us in the picture (we're @teamconebeer on all platforms).  You can use Facebook, Twitter, or Instagram, just tag us and at least one other friend in the picture and make sure you like and follow us!  The contest starts today, Wednesday, March 13th and runs until the bars close on Sunday, March 17th!  Our crew will choose a winner on Monday, March 18th and we will alert the winner the same day.
We look forward to seeing all of you out celebrating the spirit of Ireland during this great weekend!  If you're looking for Team Cone's teammates, you can find us at these events and traveling between them.  Make sure you click "Load More"- there's so much to celebrate this weekend and so many friends to celebrate with!
We hope you have a happy St. Patrick's Day, and please enjoy this wonderful day responsibly!  Slainte!