The Brewer's Story: Brooklyn Brewery's Garrett Oliver
When he came to the Brooklyn Brewery in 1994, Brooklyn Brewery Brewmaster Garrett Oliver remembers that "the cabs would not even drive out to the brewery because the neighborhood was so 'gritty and dangerous.'"  Fast forward twenty-five years and much has changed around the iconic east coast craft brewery.  Now the Williamsburg area of Brooklyn has undergone a metamorphosis of sorts, where expensive clothiers and boutique restaurants share space with vacant buildings and street vendors in an eclectic panorama of cultures.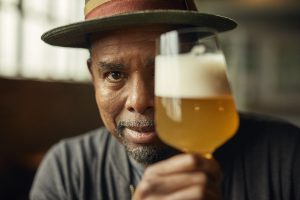 For over thirty years, The Brooklyn Brewery has anchored the area known as Brewer's Row – in its 19th-century heyday a street lined with breweries – and weathered and evolved through the currents and eddies that have swept up other beer-makers. With its recognizable "B" logo designed by Milton Glaser (who also designed the I heart NY logo), Brooklyn Brewery has existed since 1987 with Garrett taking the helm in 1994.  Garrett's reputation and leadership of the brewery and craft beer earned him the James Beard Foundation Award for Excellence in the category of "Outstanding Wine, Beer, or Spirits Professional."  This award stands as the food world's equivalent to an Oscar in film, and Garrett was the first brewer to win such an award.  While Brooklyn Lager is certainly the driver of the ship, Garrett is not content to rest on his laurels. Instead, Garrett and his talented team of beer professionals drive the ship forward with innovative beers that continue to excite them, answering the call to make the brewery more interesting.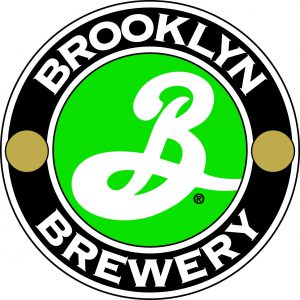 This Bel Air is gaining speed
The first project that Garrett and his crew have in their sights is maintaining the popularity (and supply) of their dry-hopped sour ale named "Brooklyn Bel Air."  Getting this recipe just right took Garrett and his crew years of work.  "We have been working on it for about three years now.  We released it as a Spring Seasonal last year (2017) – I think it came out on February 25th of last year and was all gone before the official first day of spring.  It was 15,000 cases of a new beer and it blew through almost instantly.  As soon as it went out we were seeing repeat orders in the market, so we were working really hard to perfect – and perfect is a very strong word because you never really get there – or get to a place where we had a distinctly sour beer that was really drinkable and people didn't want to just have a sip, they wanted three pints."  Garrett strove to hit a moving target with Bel Air – a beer that was enjoyable by hardened beer enthusiasts and new beer drinkers alike.  Garrett recalls, "I wanted it to be a beer that was a respectable beer to the craft beer drinker but also approachable from the point of view of someone who doesn't know anything about sour beers and maybe not that much about beer.  I really feel like we've hit it with Bel Air."

It was not Garrett's enthusiasm for Bel Air, but the everyday drinker's excitement that carved a spot for the beer in Brooklyn Brewery's year-round lineup.  "I always thought Bel Air would become part of the regular lineup eventually," Garrett claims.  Unlike the beers that lean more toward the bitter side of the palate, Garrett says that acidity has keys to unlocking some nostalgic tastes.  "If you think about it, for anyone really, bitterness is something that you have to learn to like.  If you hand a five-year-old a cup of espresso, there is very little possibility that the kid is going to drink that.  But every kid loves sour candy.  The sourer the better.  People graduate straight from lemonade to wine, champagne, soft drinks – acidity is 100% acceptable to everyone all the time."  In sourness, Garrett says there is a familiarity with the taste that could push its way into an affinity with the right drinks.  "What happened is that as we went through the period of industrial beer, we chopped off the sour half of the beer world.  All that is happening now is that we're getting it back.  The beauty is that I can walk up to somebody who normally drinks industrial beer and say, 'check this out,' and there's an instant liking.  They don't argue… all they say is 'this is really great. I am going to have three of them.'"
Bel Air is different from many other sours in its class, and in making Bel Air, Garrett says that there's a little bit of Brooklyn in every bottle. "It's a matter of technique that separates us from what a lot of other people are doing.  In the Pacific Northwest, it is pretty common to use yogurt as a starter for some sour beer.  What we are doing is much more precise than that which allows us to really dial that beer in and pretty much nail it every time."  The organism that Brooklyn Brewery uses is lactobacillus and a specific kind of lactobacillus. "It is a proprietary lactobacillus that we found here in the air around the brewery.  We tried a whole bunch of strains.  In the case of Brooklyn Brewery's lactobacillus, it is intolerant of low temperatures, so even if the stuff got smeared all over the walls, it would still not get into the regular beers.  We have belts and suspenders on that.  We test it to make sure it maintains those properties.  We have to clean everything that it touches specially so that there is not even a tiny smidgeon of hop material left or it won't take off at all.  I think that is something that gives the beer a real edge – it is sharp and super clean."  Brooklyn's proprietary strain of lactobacillus is the piece of Brooklyn that helps give Bel Air a little something extra.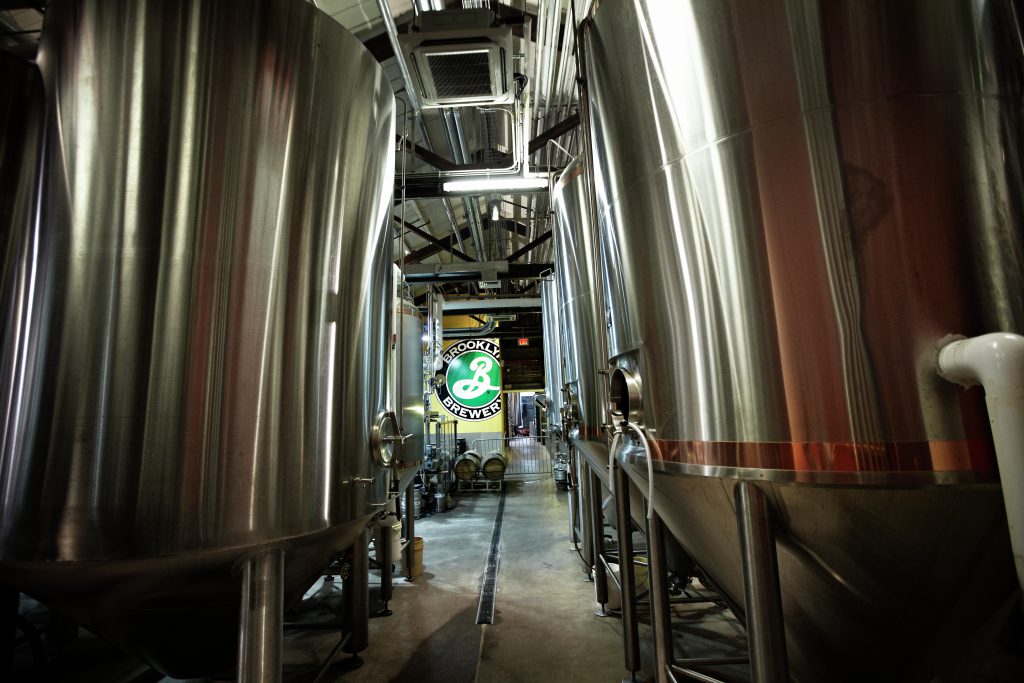 Oliver's travels
While Garrett is not brewing in Brooklyn, he travels between Brooklyn Brewery's sister breweries in Stockholm, Trondheim, Hong Kong, and London in addition to other events and festivals throughout the United States.  One thing Garrett asserts is that Brooklyn Brewery and sister breweries want to be good neighbors to the brewing communities where they operate around the world.  To that end, Garrett says he'll be "running technical conferences in Stockholm and Trondheim at our sister breweries, I will be in Hokkaido Japan, and spring and fall have a lot of travel."  
All of the travel Garrett does helps promote the beer and the Brooklyn Brewery brand.  As Garrett puts it, "This is a watershed year for the brewery because even though we grew nationally, we actually reached a point where we are sold 50% outside of the United States."  As sales of Brooklyn beers continue to grow, Garrett sees his travel as a chance to connect with people around the globe.  "When I travel there is a certain ambassadorship that goes with that," opines Garrett.  "Being an American in the world is a very distinctive and special thing, and so we try to make sure that we tie ourselves into local communities and people understand us.  We want to come across as fun, interesting, and approachable people that like to make good beer and hang out."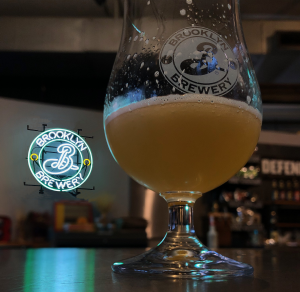 Brewing projects with excitement
Brooklyn Brewery has several series of beers in the works, and this conversation proves that there is always something in motion at the Brooklyn Brewery.  Garrett admits that he is pretty excited about the possibilities regarding some upcoming projects.  "We just got in 75 oak barrels from Lustau, the great sherry producer," Garrett recalls.  "We put a strong ale into those barrels a few weeks ago and the beer is already tasting great."  But barrels aren't the only ship on the brewery's horizon, Garrett says.  "We've been working on a few minor IPA variants, too.  We also have a very nice Golden Ale in house that one of these days I'd love to see it out there.  It's 4% ABV – another range of sessionability."  These research & development projects span the gamut of different beer styles, ingredients, and processes, not to mention "the specialty side, which is where all the Ghost Bottles come from."  Discussion and feedback guide Ghost Bottle beers forward or into obscurity.
Part of that Ghost Bottle series are bottles of barrel-aged beer, and Garrett attests that these are some of the most laborious bottles that Brooklyn Brewery makes.  "People don't realize this, but every single bottle of barrel-aged beer that comes out of Brooklyn Brewery is run on a six-spout hand-filler.  That stuff is completely handmade.  It does not go through our regular systems because we won't jeopardize our regular beer production for barreled beer production."  At the same time, the undaunted success of Bel Air presents challenges for the packaging team to get these barrel-aged beers into bottles. "We won't make less of these (barrel-aged) beers.  I have specialty beers that are ready to produce now, a very beautiful blend that we put together and worked on three months ago.  There's no time or room to put the beer through the tanks and into the bottles.  Bel Air is running so hard and so fast and up over our forecast and it is all hands on deck with 16-hour bottling days," Garrett admits.  
Bel Air is only one planet in the overall galaxy of Brooklyn beers, Garrett says.  The brewmaster compares different beers and variants at work within the Brooklyn Brewery portfolio to planets in nature.  Using that same analogy, he expounds on this idea: "I kind of think of Brooklyn Brewery as a little solar system.  It's all a part of the same thing.  The sun in the middle is Brooklyn Lager.  Which keeps growing every day.  Around that, there are planets – Sorachi Ace, Pilsner, Brown Ale, Summer Ale (which would be like Jupiter, Garrett jests).  Around the planets, you have moons.  Bel Air is one that has gone from being a moon to being a planet but then around those, you have moons.  The sour beers all become moons around Bel Air.  I think of it the same way you think about a fashion brand.  You can go to Calvin Klein or you can have the shirt, the tie, or the socks.  If you're doing it right, you can have any or all of them and they're all highly functional and they're all really well made, they just have different purposes.  Pushing the metaphor back into the beer world, Garrett clarifies: "We have beers that are like the suit.  We have beers that are $25-30 bottles of beer.  Those are for special occasions, and you're going to share those, not drink them alone on a Tuesday night.  We also have the beer that's more like the everyday thing, more like a t-shirt, and it's in the fishing boat at the baseball game and the corner store, where it would be ridiculous to have the other beers."  Sometimes, Garrett admits, you get the best of both worlds.  "Then you have Bel Air which is kind of in-between – which is what I think makes the beer kind of ground-breaking is that it's a very nice sour beer that has a regular price in a six-pack.  That is something we've barely seen yet."  What is the total vibe on Bel Air?  "We're feeling good things," Garrett laughs.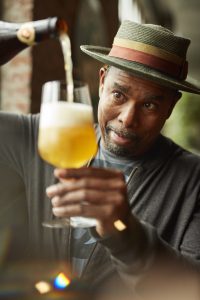 "Following my own geekery"
Part of what gets Garrett excited about beer is its flavor potential and making beers that align with what he calls his 'geekery.'  "Right now, what excites people the most in beer is really four things: acid (fruit), wood, hops, and funk.  When I say funk, I mean Brettanomyces, and I separate funk from acidity; they are often together but can be separate.  So, people like funky complexity, they like acidity, they like hops, and they like wood flavors."  Garrett says that he loves his malty beers as much as any others, and he enjoys following his muse – exploring creative avenues to see just how far they will take him and what new and exciting flavors he can impart in a beer.
"What I'm doing is following my own geekery," Garrett explains.  "I think what makes a craft brewery a craft brewery is somebody's excitement or geekery is being expressed.  If the thing that's being expressed is just a focus group in a marketing department, I don't care if you're a 10,000 barrel brewery or a 100,000 barrel brewery, that is not a craft brewery.  A craft brewery is about the excitement, usually of an individual followed by a team that is excited about something that's really delicious."  Garrett says that he defines a craft brewery based on individual expression more than any other factor.  "I don't care about how big Sierra Nevada gets, it's a craft brewery because Ken Grossman is running it, and you know Ken knows every square inch of his brewery and is passionate about every drop that comes out of there.  They could be 8 million barrels and still be a craft brewery."
Brooklyn Brewery has taken on an investor, but that investor owns less than 25% of the brewery, so Brooklyn Brewery still fits the industry-accepted definition of a craft brewer. All definitions aside, Garrett admits that what drives him is deeper than a definition, but a need to explore.  "We are more of a craft brewery than we were ten years ago before we were doing bottle refermentation.  We weren't putting fruit in things and bottling them by hand, we were making beer like every other brewery.  We were doing this creatively, but we were following the European brewing tradition.  We were very early makers of some beers, but as we got bigger, my goal as a brewer is that Brooklyn Brewery always got more interesting and not less interesting, which is not that easy."  While that statement seems simple, it is made more difficult by the fact that there are over 6,000 craft breweries in the United States.  Garrett admits, "How do you carry that out?  You need to have focus in the current marketplace, but if you're not exciting, then you're not exciting.  You don't want people to say that you are all steak and no sizzle; you better have some sizzle, too. That is the same thing that jazzes you up every day and keeps you wanting to go and do that thing after 30 years."  That enthusiasm for brewing beer and making memorable beer has to go beyond one person, Garrett admits.  "I have a young team of brewers downstairs and they have to be excited, too; it's rock and roll all the time."     
The challenges of becoming more interesting
Garrett admits that craft beer is not his only love or his only geekery.  "I'm more interested in other drinks.  The things I talk about like aging beer on cider yeast and sake fermentations, barrels, and cocktail-based beers are all based on my other geekeries."  Garrett confesses that he has multiple geeekeries.  "I'm a beer geek, but I'm generally a drinks geek.  Culinary and drinks in their totality is a bigger and bigger part of what informs my world and I move between all of those things and with that, our beers move in that direction, too.  Which keeps things interesting and fresh."  Like most other beer drinkers, Garrett has whims and moods and has drinks to fit each.  "I like a good unfiltered Helles – we make one and it's one of my favorite beers that we make – but that's not new.  I like to listen to classical music and I like to listen to some stuff that came out last week.  It's not one mood.  I think to keep things vibrant and fresh, you have to keep interest in the thing you're interested in."  And Garrett's interests tend to branch, he says.  "On any given evening, I'm as likely to be drinking beer as something else as well.  Most good brewers I know drink a lot of other things.  I know a lot about wine, I know a lot about cheese, I know a lot about cooking, and I think about those things in my beer."  The depth and complexity of the food and drink world pass into the beer, too.  "You could say in some ways I am more shallow because I don't have hobbies, the things I like are pretty obvious.  Some people are passionate about baseball and can quote any stat; I can't.  I am focused in this one area.  Sure, I like film and politics, but it's food and drink.  Between September and November, I was in seven countries: Korea, Japan, Hong Kong, Sweden… spending a first time in new cultures and seeing how fish sauce is made, or seeing how mokalee is made.  (It's a rice-based drink which is related to sake, but completely different.  I have now tasted 15-20 of them on different levels from a $10 bottle to a $100 bottle.) One of these days, something is going to come along based on mokalee."
Garrett's fascinations have made their way into Brooklyn's beers in one way or another during his tenure as brewmaster.  That eclectic mix of food and drink ideas benefits drinkers, too, Garrett thinks.  "I learn more things that can inform our beers, bring our culture to other places, so when I go, I am bringing beer culture, too.  That's what craft beer is.  Without the culture, you have nothing.  Then you just have a liquid.  When that's divorced from where it comes from and what it's about, in the end it becomes meaningless."  This craft beer culture goes beyond the liquid and into doing good for the community – in using a brewmaster's power for good.  "I think that's a thing that Brooklyn Brewery can always be proud of, by and large, the things we do out in the world are not about us.  They are things that hopefully bring other people along. Books – the Brewmaster's Table, The Oxford Companion to Beer, people ask me when I'm going to write a memoir.  No one wants to hear about me.  Beer is interesting.  If I can write The Oxford Companion to Beer, then that gives something back to the community."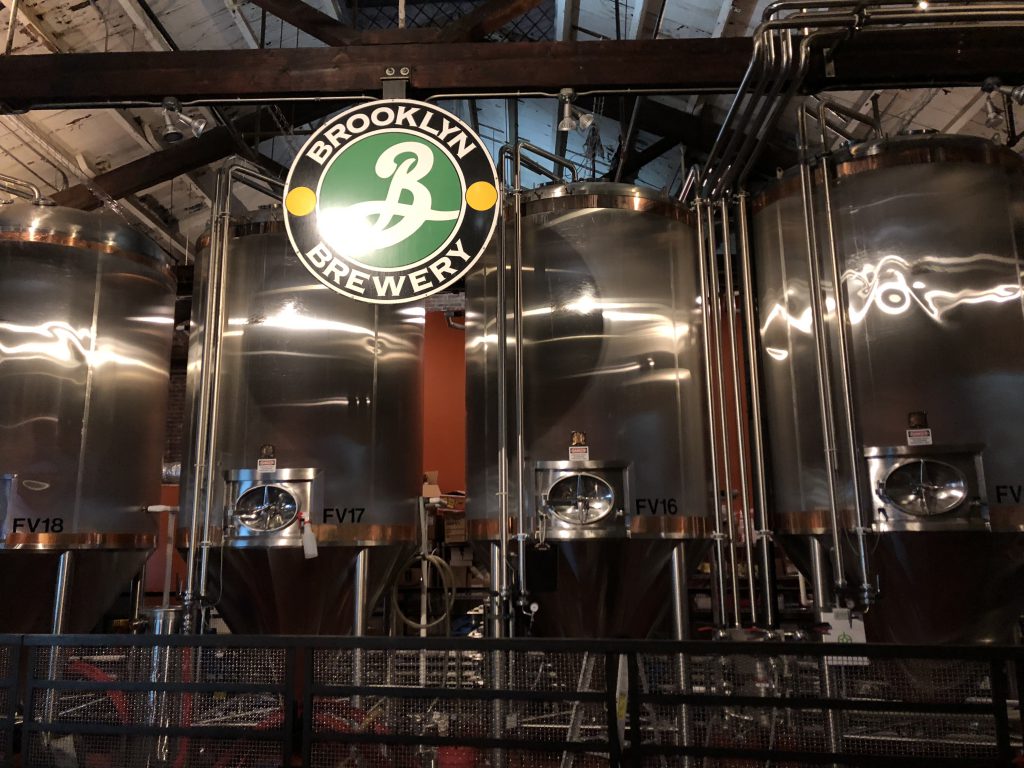 Making Brooklyn Beer great is a team effort
Garrett knows that the idea of a Brooklyn Brewery community goes beyond the brewhouse and into the organization.  "Community is also about bringing the people we have on our team up to the level of skill that they're going to need to continue their careers, here or elsewhere, so they can bring that knowledge and excitement about where something comes from. You're hopefully helping to build people that will keep the culture going."  This building has to happen throughout the organization, not just at the top, says Garrett.  "I recently told my brewing team that if they wanted to do collaboration beers, that they should start talking to other brewers and bring them back to me and we can figure out what we're going to do.  So far, I've been the tip of the spear on every collaboration beer.  The more I thought about it, the more I realized that these guys are 24, 25, and 26.  Are they not going to get to do that? Why do I get to have all the goodies while they do the work?  That's not right."  Finding inspiration in the brewhouse should not come from one source, according to Brooklyn's brewmaster. "Everyone here can make their own beer and have their own release party with a beer tapped at the bar.  So, trying to develop the team is interesting and fulfilling.  There aren't many boring days around here.  It's been almost 30 years and I look at Brooklyn Brewery now versus 10-15 years ago and I remember someone once saying that success is becoming the person that you always claimed to be in public.  Ten years ago, we couldn't even imagine the things that were coming."  Looking to the future, the question floats out there:
Do you think that ten years from now there will be some other new thing that we cannot see?
Garret laughs.  "There better be.  I would be very disappointed if I can currently imagine the things we'll be doing ten years from now."