One of craft beer's most respected breweries, the Brooklyn Brewery of Brooklyn, New York, has recently inked a deal to bring its iconic ales and lagers into Team Cone's distribution territory.  Brooklyn Brewery's beers will be available from Hernando county all the way up through Leon county and all points in between Team Cone's 22 county footprint beginning March 19th, 2018.
The rollout of Brooklyn Brewery's beers will begin with Brooklyn's iconic Lager and continue with the seasonal release Summer Ale and Bel Air Sour Ale.  Expect to see more Brooklyn beers on draft and in cans/ bottles as time goes on.
About Brooklyn Lager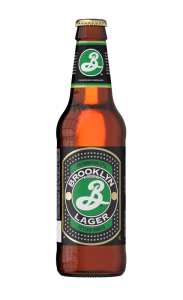 In the late 1800's Brooklyn was one of the largest brewing centers in the country, home to more than 45 breweries. Lager beer in the "Vienna" style was one of the local favorites. Brooklyn Lager is amber-gold in color and displays a firm malt center supported by a refreshing bitterness and floral hop aroma. Caramel malts show in the finish. The aromatic qualities of the beer are enhanced by "dry-hopping", the centuries-old practice of steeping the beer with fresh hops as it undergoes a long, cold maturation. The result is a wonderfully flavorful beer, smooth, refreshing and very versatile with food. Dry-hopping is largely a British technique, which we've used in a Viennese-style beer to create an American original.
About Brooklyn Summer Ale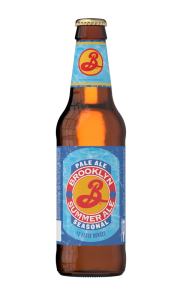 Summer in Brooklyn is all about following your impulses, winging it from beaches and barbecues to stoops and rooftops. Brooklyn Summer Ale is a refreshing, flavorful pale ale made to accompany you on all your warm weather adventures. 100% British 2-row barley brings its famed bready flavors, capped off with German and American hops to provide a snappy, clean bitterness and a bright, floral aroma. It's a sunny pale ale, Brooklyn style.
About Bel Aire Sour Ale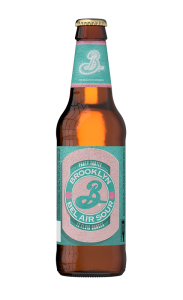 Brooklyn Bel Air Sour is full of surprises. Our sour ale starts up with bright notes of tropical fruit yet finishes crisp and gently tart. It's a trip that's laid back, breezy, and completely refreshing.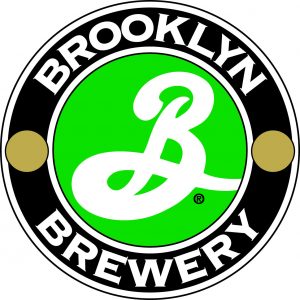 About Brooklyn Brewery
In 1984, Associated Press correspondent Steve Hindy returned from a six-year stint in the Middle East and settled in Brooklyn's Park Slope neighborhood. Hindy had caught the homebreweing bug from diplomats stationed in Islamic countries like Saudi Arabia and Kuwait where alcoholic beverages were forbidden. With his downstairs neighbor, Tom Potter, Hindy quit his job and founded The Brooklyn Brewery in 1988. And thus their flagship brew, Brooklyn Lager, began its steady march to recognition as one of America's highest regarded beers.
By 1996, with renowned traditional beer expert Garrett Oliver at the helm as Brewmaster, The Brooklyn Brewery brought brewing back to the once mighty brewing center of Brooklyn. The Brewery is poised to continue to churn out some of the most creative and leading styles of beer in America.


About Cone Distributing
Founded by Douglas P. Cone, Jr. in 1985, Cone Distributing (Team Cone) began business with selling five brands of beer in four rural counties. Less than two years later, the company began expanding territory and suppliers and has not stopped since, building the largest geographic footprint in the state for a Florida beer distributor. Today Team Cone sells beer from over 40 suppliers in 22 Florida counties from a state-of-the-art facility in Ocala and a facility in Tallahassee. Cone Distributing's goal is to operate a World Class company, distinguishing itself by doing the Right Thing the Right Way All the Time.