Saltwater Brewery of Delray Beach, Florida has inked a deal for distribution in 22 counties with Cone Distributing.
"Team Cone enjoys partnering with such an environmentally conscious brewery like Saltwater Brewery," says Charlie Ingrilli, Vice President of Sales for Cone Distributing. "Screamin' Reels IPA is the first beer we are going to roll out, with cans coming soon in our whole distribution footprint. This IPA fits well with the outdoors that we love so much."
"We are thrilled to partner with Cone Distributing and eager to get our beer out in the market in their territory," says Saltwater Brewery's Director of Sales, Scott Thompson. "We have a long-standing relationship with Team Cone and trust they will do a great job in promoting our brands to their territory." Thompson points to Team Cone's market knowledge and dedication to world-class service in choosing a distributor. "Cone's market is made up of a good mix of chains and independent accounts, both on and off-premise. Their strong customer relationships and ability to identify opportunities will help roll out our products with impactful execution."
Saltwater Brewing carefully crafts and brews all beer on-site, then beer is packaged in a state-of-the-art in-house canning line. Expect to see Saltwater Brewery's Screamin' Reels IPA available in six-packs of twelve ounce cans throughout Cone Distributing's footprint at first, with other beers to follow.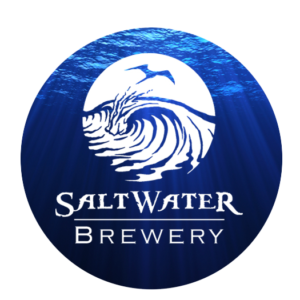 About Screamin' Reels IPA
Saltwater Brewery's year-round IPA hits you with hops in the aroma and flavor. Screamin' Reels is dominated by the two hops in this beer that give an earthy/tangerine mix. This beer has a light malt body so the hops shine through.
About Saltwater Brewing
Founded in December 2013 by a team of local Floridians, Saltwater Brewery is Delray Beach's first local production microbrewery, with tasting room and beer garden on sight. Using only pure and natural ingredients, each style of handcrafted beer and corresponding name is inspired by the ocean to reflect the lifestyle and passion of the Founders. Saltwater's goal is to maintain the world's greatest wonder by giving back through ocean based charities (CCA, Surfrider, Ocean Foundation, MOTE) and the Edible Six Pack Rings. Saltwater Brewing's Screamin' Reels IPA, Sea Cow Milk Stout, and LocAle, are distributed in cans and on tap throughout the state of Florida. Packaging is done on-site with the brewery's in-house canning line, which includes an in-line labeler for seasonal and special releases.
About Cone Distributing
Founded by Douglas P. Cone, Jr. in 1985, Cone Distributing began business with selling four brands of beer in four rural counties. Less than two years later, the company began expanding territory and suppliers and has not stopped since. Today Cone Distributing sells beer from over 40 suppliers in 22 Florida counties from state-of-the-art facilities in Ocala and Tallahassee. Cone Distributing's goal is to operate a world class company, distinguishing itself by doing the Right Thing the Right Way All the Time.